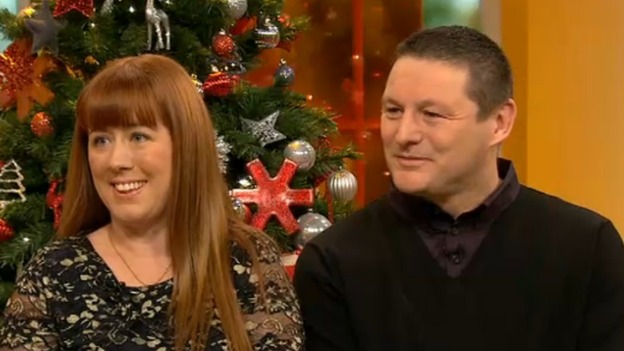 Two new parents have told Daybreak of their joy at adopting siblings and the bond they have built with the young children.
Liz and John were speaking as children's charity Barnardo's launches a campaign to persuade more people to adopt siblings, as 50% of the children on the Adoption Register are immediately related.
Mum Liz dismissed concerns two children would be overwhelming for new parents, because if there was no previous parenting experience to compare it to, "how would you know any different?"
Dad John beamed as he spoke of the thought of his first Christmas with his children:
"We have always really wanted to have two children. Unfortunately we cannot have children naturally. When we started out with the adoption process, we always said we wanted two children.
"That's what we aim for, and that is what we got."