Inspectors find dirt and maggots inside GP surgery
The health regulator, The Care Quality Commission, has uncovered a catalogue of failings at some GP practices with medicines stored in a way that puts children and patients at risk of infection and rooms so dirty they had maggots.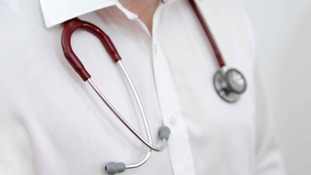 The worst GP surgeries in England have been named after spot checks found one in three practices was failing to meet basic standards.
Read the full story
The Health Secretary Jeremy Hunt praised the work of the chief inspector of general practice Professor Steve Field.
Mr Field headed the inspections by the health regulator, The Care Quality Commission, that has uncovered a catalogue of failings at some GP practices
Pleased GP Chief Inspector speaking up for patients without fear or favour. 1st time public have info thanks 2 tough new inspection regime.
Advertisement
The health regulator, The Care Quality Commission, said the next round of inspections will focus on GP out-of-hours services.
The commission said these are "likely to put patents at a higher risk of receiving poor care than from other general practice services."
The health regulator has uncovered a catalogue of failings at some GP practices with medicines stored in a way that puts children and patients at risk of infection and rooms so dirty they had maggots.
Campaign group Patient Concern described today's CQC findings on hygiene in GPs' surgeries as "unbelievable".
The failings are inexcusable. The standards the CQC wants met are the basic minimum for protecting patients' safety, let alone improving their health.

If the NHS is still the envy of the world, the standard in other countries doesn't bear thinking about.
– Roger Goss, of Patient Concern
Many GPs are working 11 hour days and seeing up to 60 patients a day in the face of increasing pressure to deliver safe patient care with diminishing resources, said the Royal College of General Practitioners in response to today's CQC findings.
RCGP chair Dr Maureen Baker described a "funding black hole worth £9 billion" in England over the past eight years, which she said was a result of investment being shifted towards hospitals.
Breaches of procedure cannot be condoned, even if they are isolated incidents, but the inspections were largely targeted at particular practices which had already been identified as having problems.

Specific areas for improvement have been found and the CQC must now work with these practices to ensure that they meet the necessary standards and that other practices can learn from their experiences.

...Family doctors now receive only 8.39% of the overall UK NHS budget - yet our workloads are spiralling as the population ages and more patients are presenting with multiple and complex diseases.
– Dr Maureen Baker, chair of the Royal College of General Practitioners
GPs who are found to keep their practice in a poor condition can have "their registration taken off them", the author of a Care Quality Commission (CQC) report into conditions in doctor's surgeries told Daybreak.
Professor Steve Field said some of the doctors who had run surgeries with rooms so dirty maggots were found, had already "given up practicing in those practices".
"We will not tolerate poor and dangerous care," he added.
Advertisement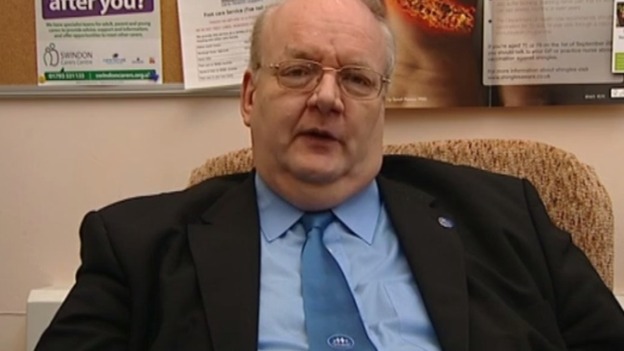 "A very small number" of GPs surgeries were in a state of disrepair and this does not reflect every health centre in the UK, a doctor from Swindon said.
However, GP Dr Peter Swinyard told Daybreak the 0.9% of surgeries which were declared "a serious cause of concern" by inspectors were "a small problem, but a very important one" and urged doctors not to ignore bad practice.
"Where they exist we must work very hard to remedy the situation, or at worst if the doctors and the surgeries won't improve...I am afraid the surgeries must be helped to close down or reprevision their services properly."
Read more: Inspectors find dirt and maggots inside GP surgery
Dr Chaand Nagpaul, chairman of the British Medical Association's general practice committee, has said anecdotes of poor practice must not be used to distort reality.
While most patients receive high-quality care from their GP, we need to understand where and why shortcomings in a small number of practices exist, and the BMA is committed to working with the chief inspector to improve standards.

It's important, however, that anecdotes of poor practice are not used to distort the reality, which is that the overwhelming majority of hard-working GPs provide high-quality care which is appreciated by patients.
– Dr Chaand Nagpaul from the British Medical Association
Professor Steve Field, of health regulator CQC, is to introduce new-style inspections of GP practices, which will start in April 2014 and will involve a CQC inspector, a GP, a practice nurse or practice manager and a trainee GP.
Inspectors will visit every clinical commissioning group area in England once every six months, inspecting a quarter of the practices in that area.Every practice will have been inspected by April 2016 and given Ofsted-style ratings.
From January, new inspections will also focus on GP out-of-hours services.
We need to make sure that everyone, from the most well-off to the most disadvantaged, can get access to really good primary medical care; this is something which I intend to champion as chief inspector.

When something goes wrong in general practice, it has the potential to affect thousands of local people.

GPs don't work in isolation, so we will also be considering the quality of communication between out-of-hours care and other local services, including GP practices, care homes and emergency services.
– Professor Steve Field
Among the catalogue failures at GP surgeries found by health regulator inspectors were:
In one Birmingham practice, people were queuing outside to make an appointment.
At one practice, both GPs had referred each other to the GMC for incompetence. They were no longer working in the practice.
In another practice in Leeds, the inspectors turned up but there were no GPs.
At Dale Surgery in Sneinton in Nottinghamshire, inspectors found maggots and other insects, as well as dust and cobwebs.The surgery immediately sorted out the problem but inspectors said there was "no regular, effective and on-going monitoring of these standards".
Some GPs left private medical files laying around, had medicines that were out of date, filthy treatment rooms and employed staff who had not undergone criminal record checks.
Load more updates
Back to top