The teen gunman who shot himself dead after critically wounding a fellow student at their suburban Denver high school legally purchased the shotgun and ammunition he used in Friday's rampage at Arapahoe High School, according to Sheriff Grayson Robinson.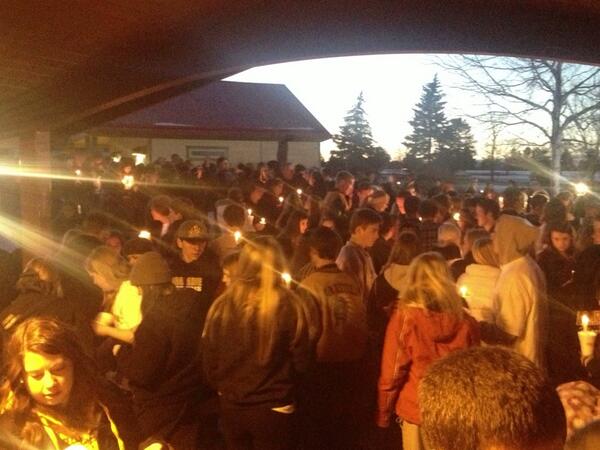 A vigil being held in Arapahoe for 18-year-old Claire Davis, who was critically injured in the school shooting.
The attack by Karl Pierson, 18, lasted less than a minute and a half, the sheriff said.