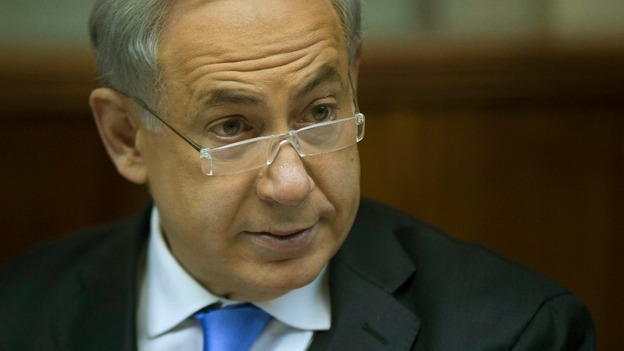 Israel's Prime Minister Benjamin Netanyahu has reacted angrily to allegations that the United States spied on Israel's leaders. He said on Monday such activity was unacceptable and had no place in the allies' close relationship.
Documents leaked on Friday by former U.S. National Security Agency contractor Edward Snowden showed the NSA and its British counterpart GCHQ had in 2009 targeted an email address listed as belonging to then-Israeli Prime Minister Ehud Olmert and monitored emails of senior defence officials.
Mr Netanyahu did not elaborate on whether Israel intended to ask Washington for clarifications.