Rochdale child abuse victims 'could have been protected'
A major review has found police and social workers failed six girls who were sexually abused in Rochdale between 2007 and 2010. But the Department of Education said the report "does not meet the standards of transparency and sharp analysis."
A Department for Education spokesperson said:
This Serious Case Review, which has been heavily redacted, does not meet the standards of transparency and sharp analysis which we now expect and which best allows lessons to be learnt.
We understand there are particular legal constraints which have resulted in the heavy redactions.

We have consequently agreed with Rochdale LSCB that we will commission, early in the New Year, an examination of the evidence assembled by the SCR to explore whether an un-redacted document can be put into the public domain with a sharp and coherent analysis of what happened in this complex case and why.
Class snobbery by police against young girls from council estates allowed the Asian sex grooming gangs to flourish, the local MP has said.
Simon Danczuk, the Labour MP for Rochdale, said officers' attitudes to victims' backgrounds was one of a catalogue of failings by Greater Manchester Police and other agencies in their handling of the scandal, highlighted in the Serious Case Review published today.
This highlights exactly the concern I raised earlier this year when I said there needed to be a change of culture within GMP in tackling child abuse.

I have also said judgments were made against young people on council estates because of their background and class, and this report confirms this.
The approach has been completely wrong. Senior police officers keep talking about deploying more resources, but they're sending out untrained officers who cannot win the trust of victims.

We need better leadership on this issue.It worries me that the report shows there is evidence of a focus on performance targets, which has meant that child sexual exploitation is not a police priority.

This crime has done a huge amount of damage to our town and the police have to give it more attention.
– Simon Danczuk MP for Rochdale
Advertisement
The report commissioned by Rochdale Borough Safeguarding Children Board (RBSCB) added:
Given the highly organised, determined and manipulative behaviour of the perpetrators, it would be unrealistic to imagine that their behaviour could have been predicted and that all harm to all the young people they abused could have been prevented.

However, had the sexual exploitation been recognised and responded to at the earliest stages, these young people may have been protected from repeat victimisation and other young people may also have been protected from becoming victims.
A "significant part" of the sexual exploitation committed against young girls in Rochdale should have been predicted and prevented, a serious case review has found.
Five of six victims on whom the report focused were "clearly in need of early help and at times intervention" by safeguarding agencies for several years before they were abused.
But there was no properly co-ordinated package of support and assessment which recognised such risks as neglect, domestic violence, parental health problems and substance misuse.
One of the victims of the abuse in Rochdale has spoken about her disappointment that she was ignored by police when she complained that a man had exposed himself to her in 2005 and that men who were a part of the abuse were still free.
The anonymous victim told ITV News that some of the men who abused her were still free and walking the streets of Rochdale: "the police just need to go do their job proper (sic). They weren't doing it in 2005 and they still aren't doing it now."
A major report into child sex sexual exploitation in Rochdale identified a repeating theme of factors that it says impacted on the quality of practice in particular including:
Policy and procedures either not available or poorly understood and implemented at the front line
Absence of high quality supervision, challenge and line management oversight
Resource pressures and high workload in key agencies, including CSC safeguarding teams, A&E, Police, contributing to disorganisation and at times a sense of helplessness
Policies, culture and attitudes within many agencies which were actively unhelpful when working with adolescents
Performance frameworks focussed on quantitative practice not on quality of practice or understanding the child's journey through services and outcomes
Advertisement
by Damon Green: ITV News Correspondent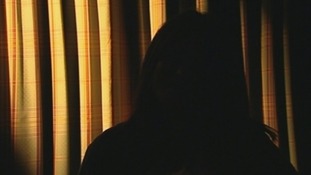 One of the victims insists some of the abusers are still walking the streets of Rochdale and blames police for continued failings.
Read the full story
Further details of police failures identified in a report published later today into child-sex grooming rings in Rochdale have been leaked to The Guardian.
As well as a lack of resources and oversight, the newspaper understands from the report that untrained detectives were used to investigate child exploitation and "there was a recognition that there may have been discriminatory attitudes among police officers towards the victims".
"As a result, the review has been left with an incomplete and unsatisfactory picture of the involvement of the police in the routine child protection processes," the report concludes.
A serious case review into child sexual exploitation in Rochdale is to published this morning.
Greater Manchester Police is expected to admit to failing to properly protect six girls, who were groomed and abused between 2007 and 2010.
Nine men were sentenced to up to 19 years in jail last year after being convicted over the case.
A serious case review into the Rochdale child sex abuse ring is to be published this morning and is expected to identify a serious of failings among Greater Manchester Police, senior council management and other agencies, to protect vulnerable girls who were preyed on in the town.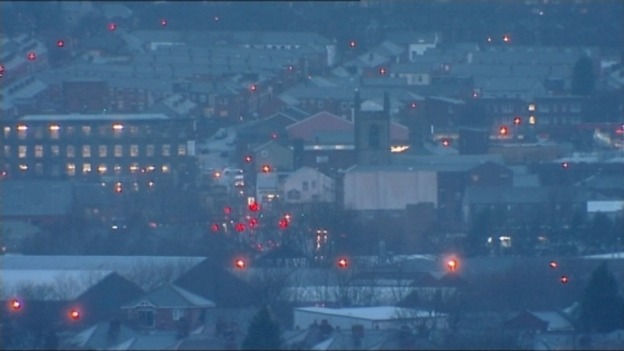 The report is published on the same day as five men are to be sentenced for sexually exploiting the "profound vulnerability" of a 15-year-old girl in Rochdale.
Rochdale Council launched the review last year after nine Asian men were convicted of grooming and passing round a number of teenage girls for sexual abuse.
Back to top