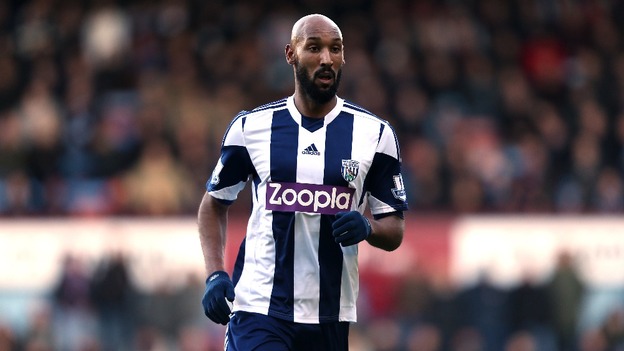 Nicolas Anelka has agreed not to perform a controversial goal celebration again which was widely considered as anti-semitic in France, a statement released by his club West Bromwich Albion said.
It said: "The club fully acknowledges that Nicolas' goal celebration has caused offence in some quarters and has asked Nicolas not to perform the gesture again. Nicolas immediately agreed to adhere to this request."
Manchester City midfielder Samir Nasri has also apologised "for causing any hurt to anyone" after a picture emerged of him appearing to make the quenelle gesture.
He said it had "absolutely nothing to do with being anti-semitic".