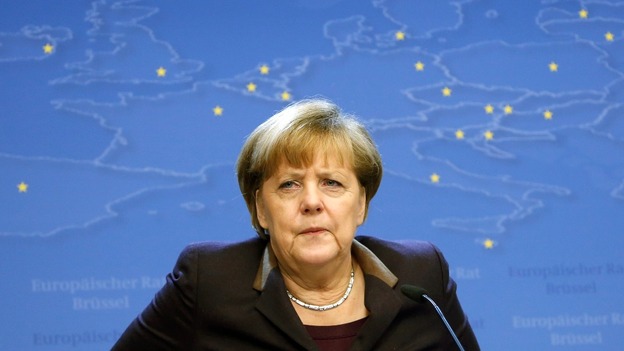 Angela Merkel must take it easy for three weeks and work from home where possible after a skiing accident, said her spokesman Steffen Seibert.
The accident happened last week when the Chancellor fell while skiing over the Christmas vacation.
"The chancellor is of course able to work and is in full communication," said Seibert. He added that Merkel's accident occurred "at low speed" but he declined to give further details. The chancellor has postponed a visit to Warsaw scheduled for Wednesday this week, Seibert added.
But she will lead a cabinet meeting on Wednesday which will be the first gathering of all the ministers in the new "grand coalition" government of her conservatives and the centre-left Social Democrats (SPD), which was formalised last month.