Food supplies enter besieged suburb of Syrian capital
Food supplies have begun entering a besieged suburb of the Syrian capital Damascus. In an apparent goodwill gesture by President Assad's government ahead of peace talks, aid was allowed through to Yarmouk, a predominantly Palestinian community.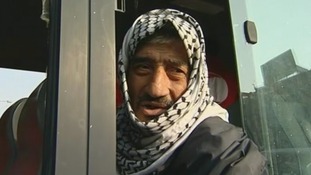 Food supplies have begun entering a besieged suburb of the Syrian capital Damascus.
Read the full story
Syria's President Bashar al-Assad said he is not ready to give up power and the issue is not up for discussion at the Geneva peace talks next week, Interfax reports.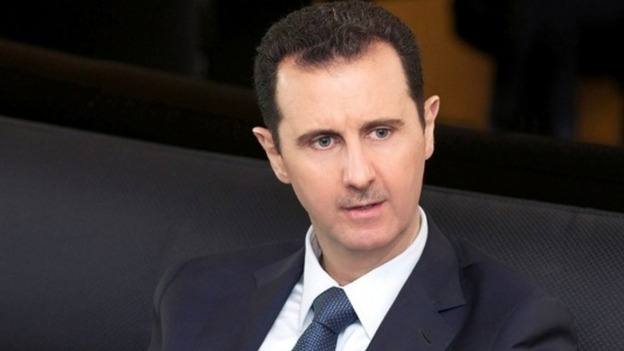 He reportedly told Russian parliamentarians: "If we wanted to give up, we would have done so at the very beginning. We are on guard for our country. This issue is not up for discussion."
Advertisement
William Hague has voiced his support for the Syrian National Coalition's decision to attend peace talks next week aimed at ending the country's bloody civil war.
The foreign secretary said the western-backed group hold a "vision of a democratic and pluralist Syria."
The National Coalition reached this difficult decision against the backdrop of continued brutal regime attacks on Syrian civilians, and the deliberate blocking of humanitarian aid.

The UN Secretary General has made clear that the aim of the talks is to agree a political transition and an end to the conflict. In contrast to the National Coalition, the Syrian regime has still not agreed to this aim.

As I have said many times, any mutually agreed settlement means that Assad can play no role in Syria's future.
– Foreign Secretary William Hague

Read: Syrian political opposition agrees to peace talks in Geneva
The main Syrian political opposition group in exile, the Syrian National Coalition, said it had agreed y to attend internationally sponsored peace talks beginning in Switzerland next week.
The "Geneva 2" talks with representatives from President Bashar al-Assad's government start in Montreux on Wednesday and are seen as the most serious international effort yet to end the near three-year conflict.
The Western-backed Syrian opposition coalition has agreed to participate in international peace talks in Geneva, Reuters reports.
Back to top