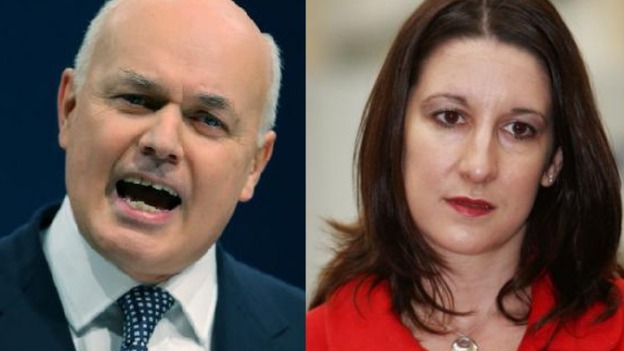 The Government would like to restrict benefits to migrants for longer after they arrive. Labour agree in principle.
Labour want jobseekers to make sure they have the qualifications to actually get a job. The Government have a scheme in place.
They both want the system simplified along the lines of the Universal Credit.
All the fighting seems to be over the timing and the implementation of these measures.
Both Iain Duncan Smith and Rachel Reeves know that the electorate care deeply about fairness in the benefits system.
A recent YouGov/Sunday Times poll found that restricting migrants' benefits was the single most popular policy suggested to voters.
So watch out for more tough talk on welfare.