The father of a Red Arrows pilot killed after he ejected from his aircraft while on the ground has paid an emotional tribute to him as an inquest into his death drew to a close.
Flight Lieutenant Sean Cunningham, 35, was killed after he was ejected from his Hawk T1 aircraft while on the ground at RAF Scampton and propelled 220ft in the air in November 2011.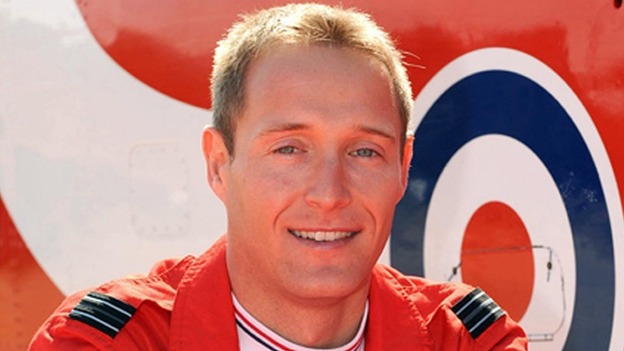 Speaking after the narrative verdict was delivered, Jim Cunningham said: "Our son Sean died aged 35 doing what he loved, which was flying with the Red Arrows.
"From the age of 17, he had wanted nothing more than to join the Royal Air Force and serve his country, which he did with utmost pride and sense of duty. He served a number of tours in Iraq flying Tornados in close air support of coalition forces.
"Sean's death was a tragedy which we hope the evidence revealed in this inquest will help to avoid in the future. We welcome the conclusions of the coroner, which confirm what we knew all along, which is that Sean was blameless and his tragic death was preventable.