Environment Agency: 'Could have done better over flooding'
The Environment Agency chairman has admitted to ITV News that "we could have done better" in tackling the flooded areas in Somerset. But Lord Smith defended the agency's priorities, saying they were working with a "purse that was not limitless."
The chairman of the Environment Agency has warned that Britain may face tough choices in the future including whether it wants to save "town or country" from flooding because it is too costly to defend both.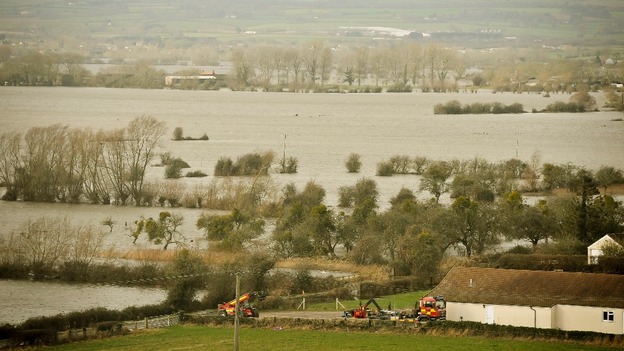 Lord Smith said "difficult choices" would have to be made over what to protect because "there is no bottomless purse" to pay for defences.
Writing in The Daily Telegraph, Lord Smith defended the EA after a week in which it has come in for heavy criticism over its handling of the flooding crisis.
He said the sea surge in December reached higher levels than the east coast surge of 1953, which cost more than 300 lives, but without the loss of life because of advances in flood warning and risk-management.
He added that "there are no quick fixes in the face of this kind of extreme rainfall" and that tough decisions lie ahead about how protection from flooding is managed in the future.
Householders have been told to brace themselves as further wind and rain threatens to bring more chaos to waterlogged communities across Britain.
The Environment Agency has warned the whole of the south of England will be at an "increased risk" of flooding within the next 24 hours.
Martha Fairlie reports from the Somerset levels.
Advertisement
The Environment Secretary Owen Paterson issued the following statement after the latest Cobra emergency meeting to discuss the UK's flooding.
With severe flood warnings still in place COBRA has met again today to ensure that all government departments, local authorities and agencies are working in unison and doing absolutely everything they can to help communities at risk.

Since Friday evening 73,000 homes have been protected in England from flooding and the Environment Agency is working extremely hard to protect communities by deploying demountable flood defences, sandbags and clearing waterways.
I have enormous sympathy for those who have been affected again this weekend and the government is working with all local councils to help communities recover. All requests for assistance have been met.

The pumping operation continues day and night in Somerset and today additional vehicles have been deployed by the county council to help with the relief effort.
Wales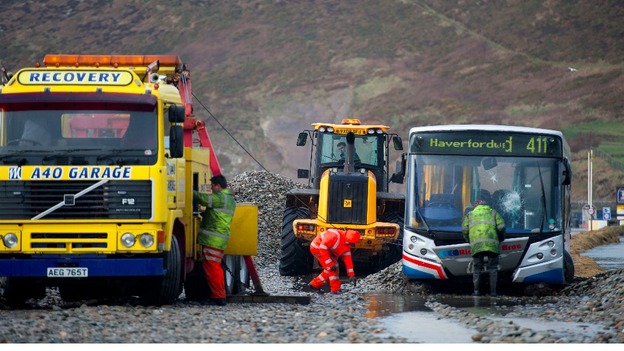 Heavy machinery has removed the bus from water at Newgale, Pembrokeshire.
Ten people were rescued on Saturday night after a large wave swept the vehicle into the water.
More: Ten people rescued after bus hit by wave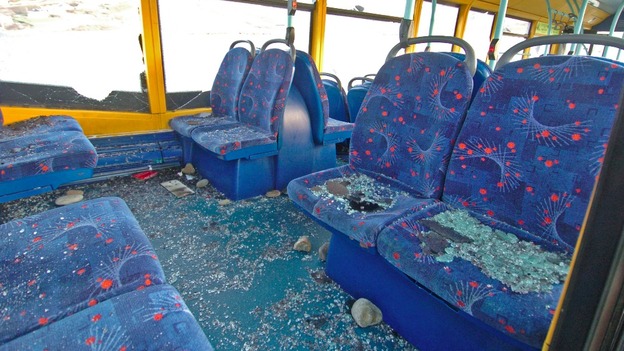 Chief Superintendent Caroline Peters, who is overseeing the flooding on behalf of Avon and Somerset Police, told ITV News that it could take four weeks for flood waters to recede in the area, as heavy rain continues to fall.
Ch. Supt. Peters also reassured that agencies were working together in assessing the situation.
Coastguards in Scotland have launched a search for a sea angler who disappeared after going night fishing on the Aberdeenshire coast.
The man was reported missing by another fisherman at around 3am this morning.
Ross Greenhill from the Maritime and Coastguard Agency said sea conditions were severe and advised people to stay away from the coastline.
Advertisement
Meridian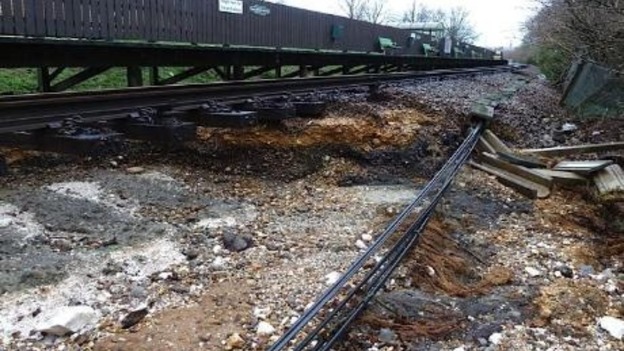 The Island Line has been suspended after a new landslip in the Sandown area.
The line was closed for several weeks for landslip repairs in January and only recently re-opened.
Replacement transport will operate while the damage is assessed
Anglia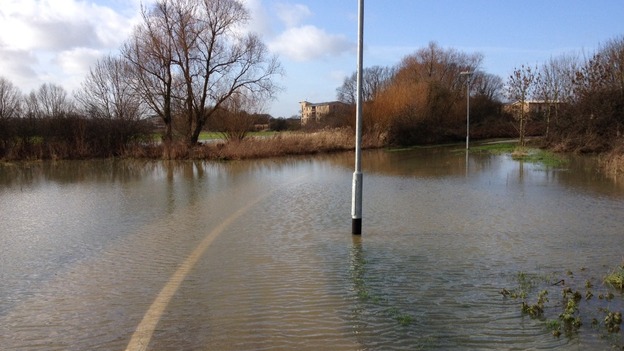 Essex Fire and Rescue has warned drivers not to venture into flood water after several motorists had to be rescued overnight. Heavy rain has left some roads underwater, and there's been flooding along the river Chelmer where a cycle path is now impassable.
The Environment Agency says the worst risk of flooding in the area has now passed.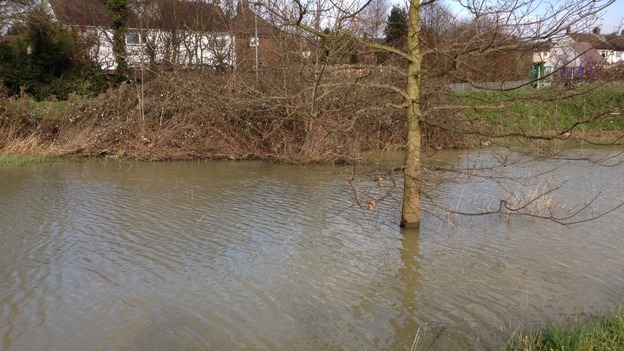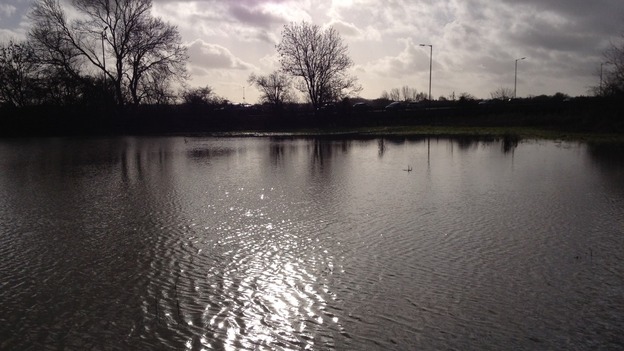 Border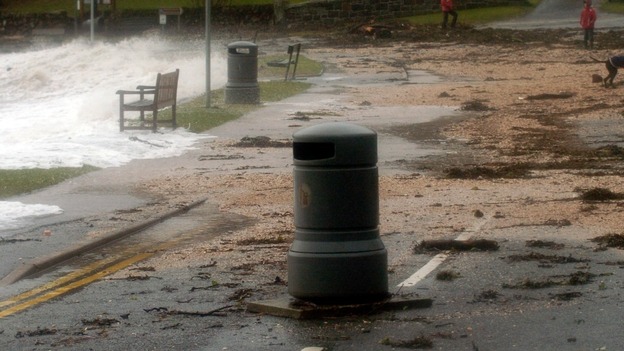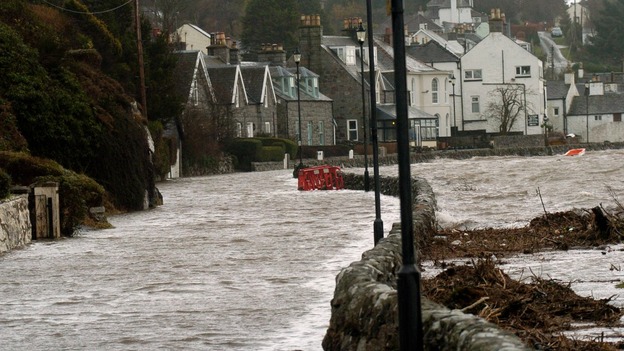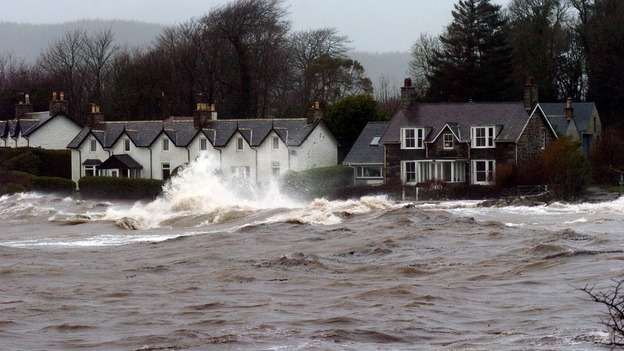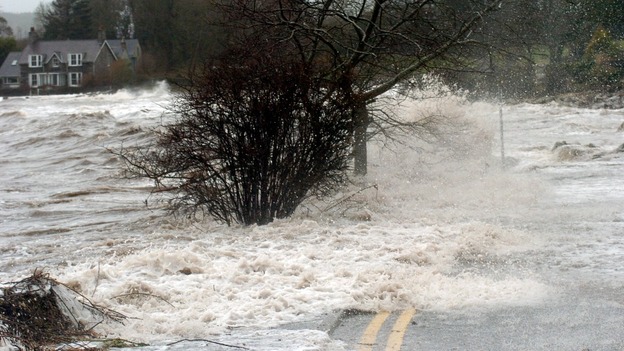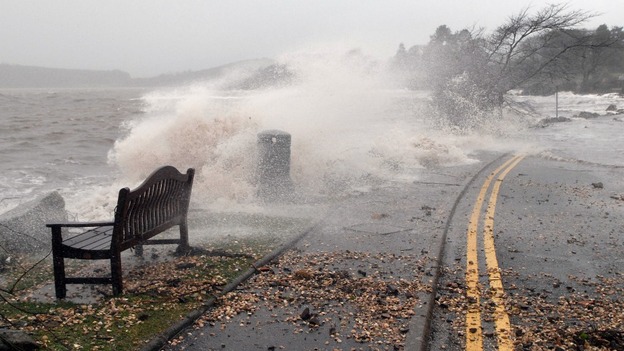 Border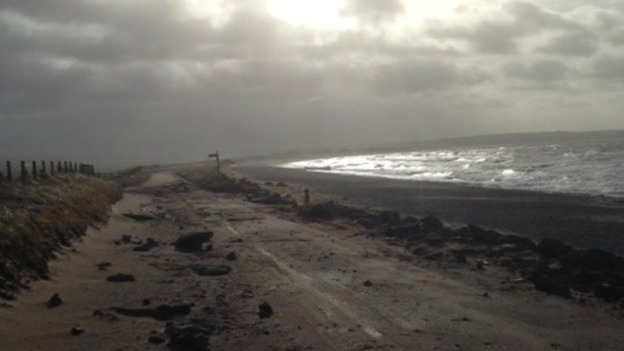 The coast road between Silloth and Dubmill point in Dumfries and Galloway is closed after tidal surges left large quantities of debris across the carriageway.
It will remain closed tomorrow.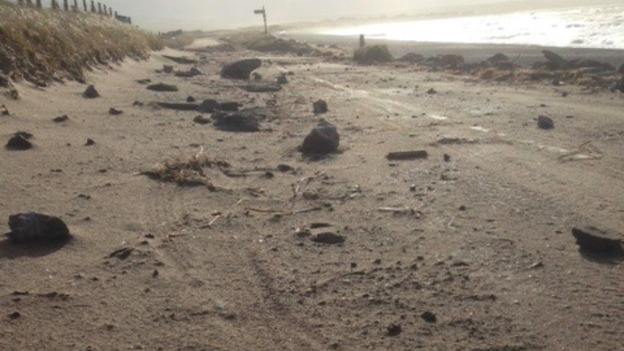 Load more updates
Back to top