Bullying among factors in suicide of military policewoman
Bullying, the "lingering" mental effects of an alleged rape, "work-related despair" and a romantic break-up were all factors in the death of Corporal Anne-Marie Ellement who committed suicide in an Army barracks, an inquest has ruled.
A Royal Military Police officer who was found hanging in her barracks was "absolutely devastated" by the decision by military investigators not to prosecute the two soldiers she claimed had raped her, her sister told an inquest into her death.
Read: Royal Military Police 'failed in its duty of care'
Sharon Hardy described how her sister stayed with her following the alleged incident, and was "absolutely traumatised."
She said her experience became more devastating when she was bullied.
She was absolutely traumatised. She was devastated. She told me that the girls had started to turn on her.
Cpl Ellement was "could not believe" prosecutors decided not to charge the two colleagues. Mrs Hardy said her sister wanted justice and could not cope with the idea the allegations were not being taken seriously.
Anne-Marie was absolutely devastated. She could not believe it.

She was 110% certain what had happened to her and her being in the Royal Military Police and the fact they were not taking her allegations seriously.

She said to me 'Justice is s***. They got away with it. They are trying to uphold the law but they have got away with it'.
The family of Corporal Anne-Marie Ellement, a Royal Military Police officer found hanged at Bulford Barracks in Wiltshire on October 2011, said the RMP failed in its duty of care.
Cpl Element was accused of making false rape claims against fellow officers, and no charges were brought. Speaking ahead of the fresh inquest into her death today, her sister Sharon Hardy said the family want justice.
Anne-Marie tried to seek justice on her own - sadly she never accomplished her fight and ended up taking her own life.

Since her death we've learned of very serious failings within the original investigation - the lack of independence, properly trained staff and basic common sense made for a shambolic, failed inquiry which left our family outraged and extremely let down.
The new inquest, ordered by the High Court last year, is expected to last at least two weeks.
Advertisement
An inquest is due to open today into the death of a female military police officer who was found hanged after claiming she had been raped.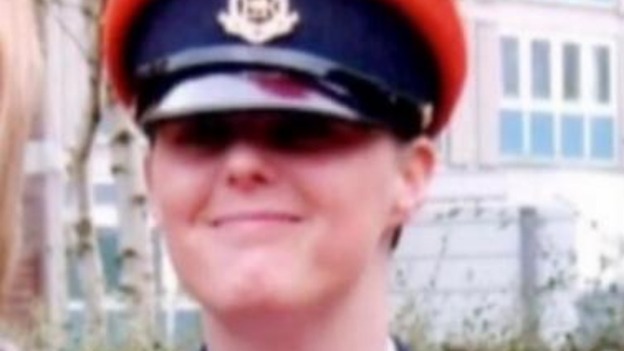 Corporal Anne-Marie Ellement, 30, was found dead at Bulford Barracks near Salisbury in Wiltshire on October 9, 2011.
She alleged that two fellow Royal Military Police soldiers had raped her while she was drunk and although the complaint was investigated, prosecutors decided against bringing charges.
Cpl Ellement was branded a liar after she made the allegation of rape.
An inquest in March 2012 recorded a verdict of suicide, but in August last year the High Court ordered a fresh hearing.
Load more updates
Back to top