Zoo scientist: Save giraffe campaign went 'much too far'
Copenhagen Zoo have confirmed they put down a healthy young giraffe this morning despite a massive online campaign to save it. Yorkshire Wildlife Park said they were saddened by the news following their offer to rehome the animal.
An plan to save a 2-year-old giraffe from destruction at Copenhagen Zoo has failed, the BBC reports.
Yorkshire Wildlife Park told ITV News it had contacted the zoo about the giraffe, but Copenhagen Zoo said it was impossible to rehome the animal as it would go against European breeding laws.
Read: Copenhagen zoo defends destroying health giraffe
Copenhagen Zoo has defended its decision to put down a young giraffe, despite calls to halt its death. The Zoo's Scientific Director Bengt Holst said ahead of the killing:
As this giraffe's genes are well represented in the breeding programme and as there is no place for the giraffe in the Zoo's giraffe herd, the European Breeding Programme for Giraffes has agreed that Copenhagen Zoo euthanize the giraffe.
Advertisement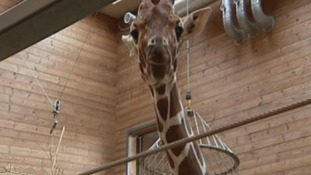 A UK zoo has offered to rehome a young giraffe facing death in Denmark due to EU in-breeding laws.
Read the full story
Load more updates
Back to top