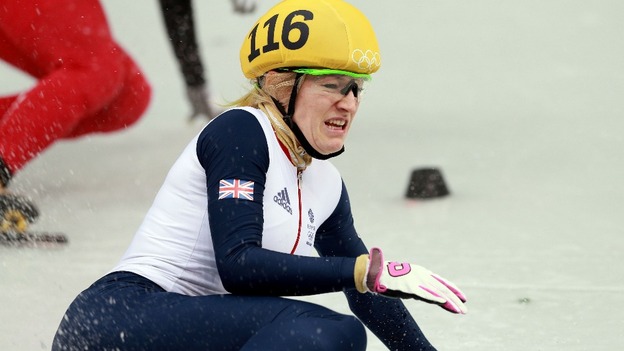 Short track speed skater Elise Christie missed out on a silver medal after she was disqualified in the women's 500 metres final at the Winter Olympics in Sochi.
The 23-year-old Scot recovered from a fall to cross the line in second, but judges swiftly dropped her to fourth place after blaming her for the fall.
On her disqualification, Christie told BBC Sport: "I thought she hit me. I was not sure if it would go my way. I did not think it would be me [to be penalised] but it was. You have to respect the decision. I have not watched it back so I cannot comment."