Smartphone owners have leapt at the chance to sell handsets pre-loaded with Flappy Bird, the gaming app that became a download sensation before being pulled by its developer.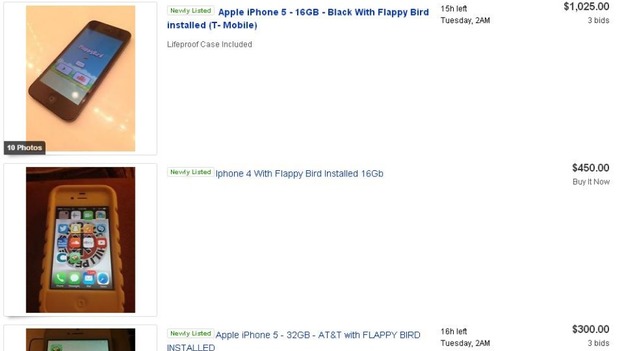 The game is no longer available to download from the Apple or Google Android online stores, meaning that phones already carrying the app are attracting high prices on eBay, just hours after it was pulled.
One 'Flappy-ready' used iPhone 4 is listed with a Buy It Now price of $450 on eBay, while a 16GB iPhone 5s with the game installed is taking bids of up to $1,200.
A comparable second-hand iPhone 5 without Flappy Bird can be found on eBay for $400 to $500.
Read more: Developer of popular 'Flappy Bird' takes game down