A group calling itself the IRA have said attacks will "continue when and where" it sees fit after claiming responsibility for sending suspect packages sent to armed forces recruitment offices last week.
"The IRA claims responsibility for the explosive devices that were sent to British armed forces recruitment centres in England. Attacks will continue when and where the IRA see fit," the statement to the Irish News read.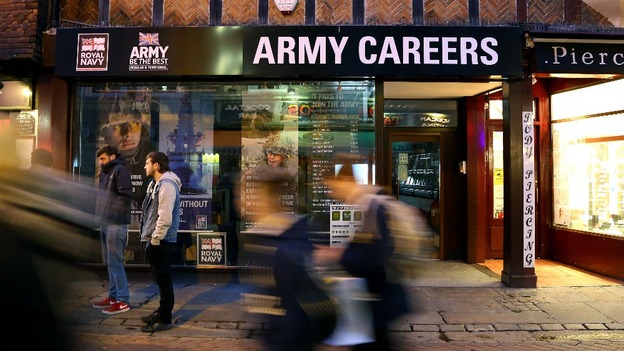 Four suspected explosive devices were found at Army careers offices in Oxford, Brighton, Canterbury and the Queensmere shopping centre in Slough last Thursday.
Scotland Yard said the group, using a recognised codeword, had contacted a media outlet in Northern Ireland on Saturday.