The cruise ship on which an elderly passenger died when it was hit by a freak wave has been passed fit to sail.
James Swinstead was killed and several other people were injured when water crashed through the windows on the British ship Marco Polo on Friday night.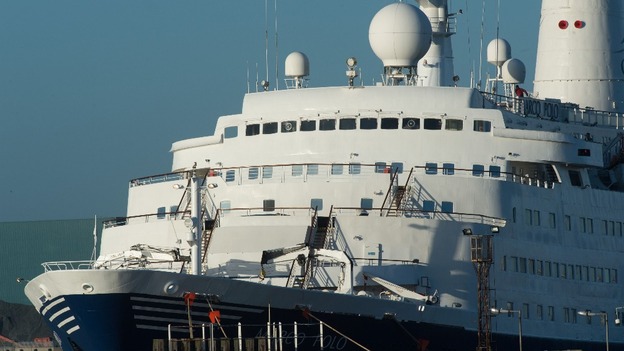 After disembarking from the ship at Tilbury in Essex yesterday, the 85-year-old's widow, Helen, claimed the ship was "badly maintained".
However, the 49-year-old vessel has been given the clearance to continue after police and port inspections.
A spokesman for the ship's operator, Cruise and Maritime Voyages, said the damage had been limited to four smashed windows and carpet damage, and that the next cruise was underway.