Stones "as big as your hand" were thrown by the wind and sea at the Marine beach restaurant in Milford last night.
Colin Tabor from the Coastguard said: "There were stones as big as your hand being catapulted as you can see the damage here is the result of that impact."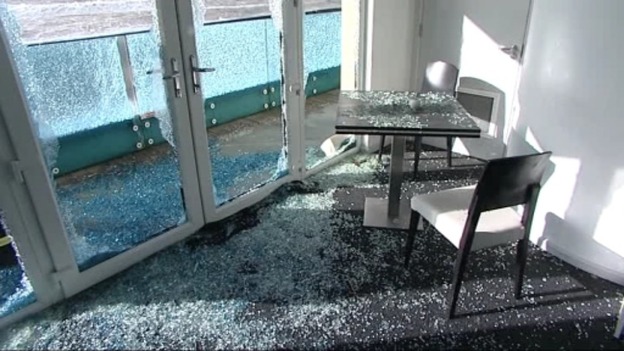 Robin Bates of Hampshire Fire and Rescue service said: "I've lived here all my life and I've been in the service now for 30 years. I was in the service when the storm hit in '87 and it was nowhere near as bad as it was here last night.
"The main problem was the shingle, the shingle was coming up just like bullets."