The Environment Agency says it will continue with plans to reduce its costs, including cuts in jobs.
In January, it announced it would cut more than 1,500 jobs.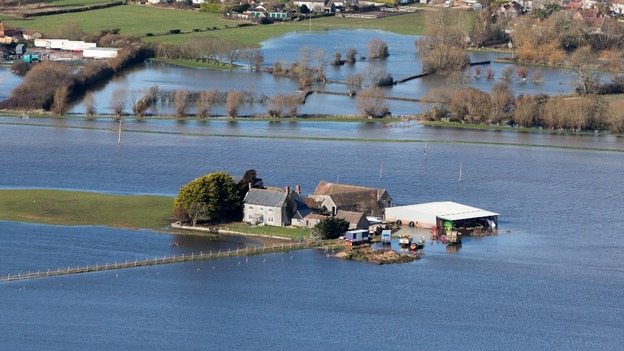 The agency has announced that proposed redundancies have been suspended while the flooding crisis continues.
The GMB union hit out at "successive years of central government cuts that have trimmed maintenance budgets to unsustainable levels."
The Environment Agency's Toby Willison said the organisation had faced "huge challenges" as a result of the floods.
"The planned reductions in posts will not affect the Environment Agency's ability to respond to flooding incidents and the Environment Agency will minimise the impact on other front line services through the changes" he added.