PM promises North Sea cash if Scotland stays with UK
David Cameron and Alex Salmond have clashed over the future of Scotland's oil and gas industry as they held rival Cabinet meetings within a few miles of each other. The Prime Minister warned that leaving the UK would harm the key sector.
In isolation these issues do not seem to be game-changers. In the main there has been only very marginal shifts in polling off the back of these big debates, over currency and Europe and this week over North Sea oil reserves.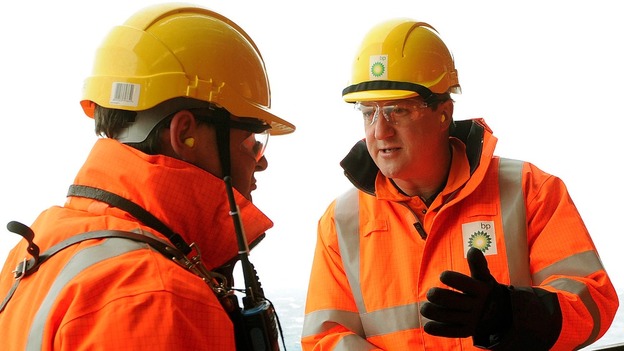 I think to win this referendum the two sides will have to work not just on these intellectual and political arguments but also on the answer to a far deeper and more complex question that voters will ask themselves at the ballot box, and that is: who do we trust more?
Prime Minister David Cameron has admitted he let out a "cry of joy" when David Bowie called for Scots to remain part of the UK.
The singer, who currently lives in New York, delivered his unexpected message, in which he urged "Scotland, stay with us", in a note read out by model Kate Moss at the Brit Awards.
Background: Bowie urges Scotland to 'stay with us' in Brits speech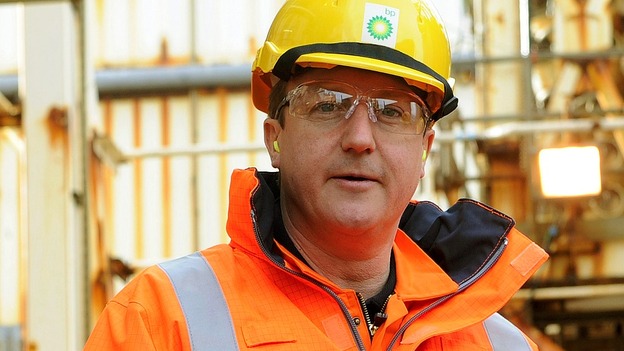 Mr Cameron told the BBC: "I was watching the Brit Awards and when I saw Kate Moss leap to the stage and utter those words I have to say I did let out a cry of joy because I'm sure that maybe someone like David Bowie might be able to reach parts of Scotland that perhaps I can't."
The day after Bowie's message Scottish First Minister Alex Salmond referenced David Bowie in a joke in the Scottish parliament.
Congratulating Eve Muirhead on her bronze medal in curling at the Sochi Games, he said:
"I am sure the whole chamber will want to join me in congratulating Eve Muirhead on winning the bronze medal in the winter Olympics. Perhaps that is a demonstration that we all can be heroes, just for one day."
Read more: Salmond makes Bowie joke inside Scottish parliament
Advertisement
Speaking about the UK Cabinet's visit to Aberdeenshire, alongside but separate to that of his own Government, First Minister Alex Salmond said he was "available" for debate at any time with David Cameron.
Read: Cameron to lay out plans to boost North Sea oil production
First Minister Alex Salmond has described Westminster MPs as "thieves" and pledged to make sure that North Sea oil and gas work better for Scottish communities through independence.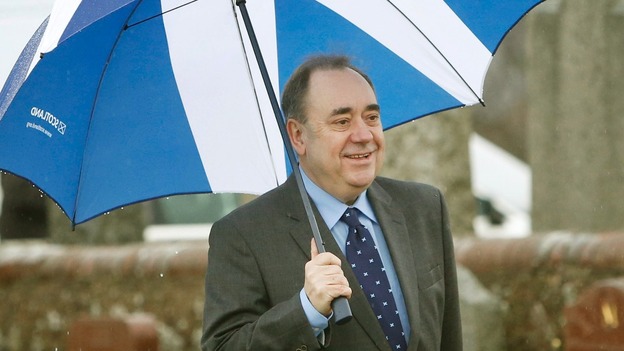 Mr Salmond addressed a gathering in Portlethen, Aberdeenshire, just a few miles away from with Prime Minister David Cameron and his Cabinet where were also visiting the north east.
"I've got some form in oil and gas as I was an energy economist before I fell among thieves, by which I mean the House of Commons and not the Scottish Parliament or the Scottish Government," Mr Salmond, a former Westminster MP, said.
He said the two Cabinets' close proximity was a "wasted opportunity" to stage a public debate between the First Minister and Prime Minister.
The Deputy Prime Minister has said that the UK should be "really proud" of the fact it is a "world leader" in carbon capture and storage.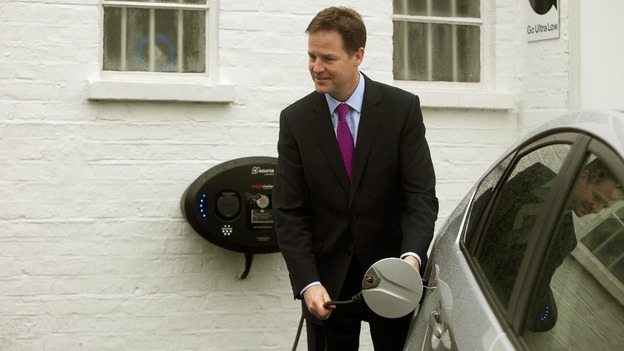 Nick Clegg said: "The innovation of the UK's energy industry is something we should be really proud of and the fact that we are a world leader in carbon capture and storage is a great example of our country's ingenuity.
"Today's multi-million pound deal with Shell will help to safeguard thousands of jobs and power half a million homes with clean electricity.
"It shows we can build a stronger economy and do it fairly by protecting our environment for future generations."
Read: Cameron to lay out plans to boost North Sea oil production
David Cameron has said that the UK can afford the "tax allowances, the investment, the long term structure" needed to recover as much as possible from the North Sea.
Read: Cameron to lay out plans to boost North Sea oil production
Advertisement
Secretary of State for Energy and Climate Change Edward Davey has said that his staff in Aberdeen were "really worried" about long term projections for North Sea oil and gas.
Mr Davey said:
"When I came to talk to our staff in Aberdeen at the Decc offices, we talked through the long-term projections and what had been happening in recent years. Decc officials were really worried about what has been happening, and we need to make sure we are doing everything to turn round that picture.
"We could slow or turn around the falling production in oil or gas, and improve productive efficiency, and increase exploration rates. That was why we commissioned this review and we feel it answers many of those questions."
Read: Cameron to lay out plans to boost North Sea oil production
When asked about whether the Wood Review made a strong case for the nationalists and the view that Scotland could be a prosperous, independent country, David Cameron said there was a "very strong argument" that the "broad shoulders" of the UK would ensure the maximum benefit from the North Sea.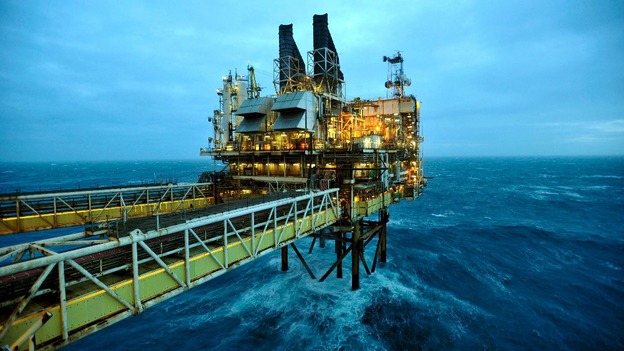 Mr Cameron told ITV News: "It makes a very strong argument about the UK and how the broad shoulders of one of the top ten economies in the world has really got behind this industry and will stay behind it to get the maximum benefit out of it - the maximum for all of the UK including Scotland.
"Because we are a top ten economy we can afford the tax allowances, the investment, the long term structure that is necessary to make sure we recover as much from the North Sea as possible and that's good for everybody."
Read: Cameron to lay out plans to boost North Sea oil production
David Cameron has tweeted a picture of himself chatting to BP staff in a "rec room".
The Prime Minister is in Aberdeen to visit an oil rig - to look at how the UK Government can "maximise oil and gas recovery from the UK Continental Shelf".
Read: Cameron to lay out plans to boost North Sea oil production
First Minister Alex Salmond has said plans for a Carbon Capture Storage plant would also go ahead under an independent Scotland.
It's something we've been calling for for over a decade but successive Westminster governments haven't gone ahead with it.

I think it's imperative we do go ahead so I welcome it because carbon capture technology is one of the most exciting things, both for containing CO2 emissions and for enhancing oil and gas recovery from the North Sea, so it's a double win.

We are seeing a massive investment in the North Sea at the present moment, it could be argued that much of this investment would've gone ahead in 2011/12 if it hadn't been for George Osborne's number of tax changes that caused uncertainty.
– First Minister Alex Salmond speaking to Radio 4
Load more updates
Back to top