Prime Minister David Cameron insisted that investment in flood defences has increased during his parliament.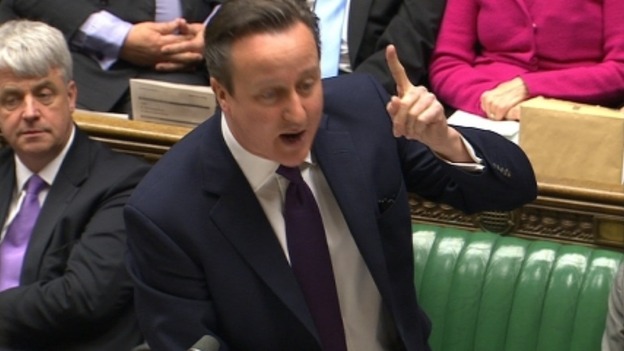 In a heated exchange during which the Prime Minister was accused by Labour leader Ed Miliband of using "phony" figures, he said:
"We have set out spending figures, all the way to 2020, not all of which are fully committed, which are major investments in flood defences. As I said two weeks ago, as the waters reside, and as we review what happened, we can review and see what new measures we can take.
"Let me repeat, that in this four year period, and indeed in this parliament, overall spending on flood defences has went up."
Read: UK Statistics Authority: Flood spending cut by £247 million