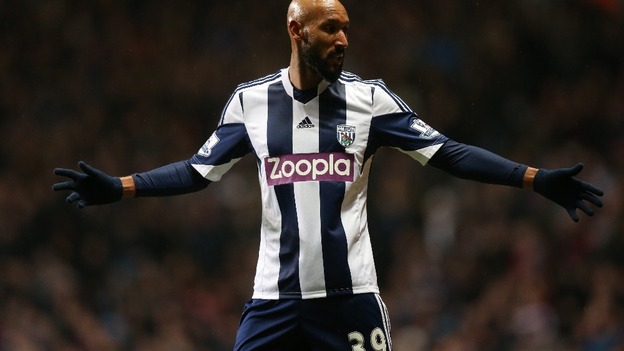 West Bromwich Albion striker Nicolas Anelka has been suspended by the club pending the conclusion of the FA's disciplinary process and the Club's own internal investigation.
In a statement, the club said: "WestBromwich Albion treats very seriously any such allegation which includes anyreference to ethnic origin and/or race and/or religion and/or belief."
The 35-year-old former French international has been given a five-match ban and fined £80,000 by the FA for the 'quenelle' gesture he made during his side's match against West Ham in December.
The Club's full statement can be read here.