Energy firms told to refund £400m from closed accounts
The major energy firms are being told to hand back more than £400m owed to nearly four million customers in credit from closed accounts by the industry regulator. The credit was left in accounts when they have moved house or switched suppliers.
Why are the energy firms paying interest on this pile of customer cash?
We've discovered there is a gap in the rules, with no legal obligation on energy firms to pay interest on all this money they owe customers.
British Gas does not pay interest. The company said they use it to offset other customer debts.
E.ON does not pay interest either. They told us: "Normally only balance owed is refunded".
Npower, EDF and SSE all do not pay interest.
We raised this with the industry watchdog Ofgem who told us it would expect firms to pay interest if they profited from having the money.
Fines will be issued to any of the Big Six energy companies which fail to return money to former customers, a Government source has told ITV News Consumer Editor Chris Choi.
Energy: Firms have £400m of customer money they are not entitled to they should "expect fines" government source tells me
Energy regulator Ofgem has written to the leading providers calling on them to refund the more than £400 million found to be held in closed accounts.
Advertisement
One of the Big Six energy suppliers has said it writes off four times as much "bad debt" every year as the funds it retains from closed customer accounts.
A statement from SSE said it takes "all reasonable steps" to return money to customers and always views "any credit as theirs", adding:
No matter how much time passes, if they come forward and we can identify an outstanding credit, we will return it to them.

We're happy to work with anyone who has legitimate suggestions for how we can find customers more easily and efficiently.

However, the reality is that the bad debt we have had to write off in recent years is about four times the amount of credit that couldn't be returned, so this is not a situation that benefits us.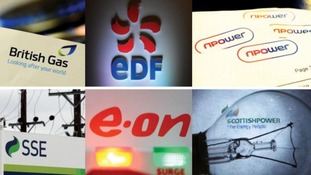 Believe you may be among the 3.5 million households or 300,000 businesses owed part of £400m from the Big Six? Here's how to claim it back.
Read the full story
Energy companies are commonly owed much more money by people who leave unpaid debts behind them than the surplus that is left in accounts, a spokesman for the industry's trade association Energy UK has said.
He said suppliers agreed with ministers last year they would take "all reasonable steps to trace customers who leave a credit balance behind" but often face stumbling blocks because of a lack of account details.
Although companies are working to return money where there are credit balances sometimes former domestic customers provide no new contact details so suppliers don't know how, or to whom, they can return the money.

The most common reasons energy companies end up holding funds are when the bill payer has moved home or when a customer dies and suppliers have no record of the next of kin.
– Energy UK spokesman
Energy regulator Ofgem has said it "expects suppliers to do more" to ensure that money held in credit from closed accounts is returned to former customers.
Ofgem said an inquiry into the suppliers had found "an unacceptably large amount of money being retained rather than returned to consumers".
Most of the major suppliers, who are known as the Big Six, have recently pledged to automatically refund surplus money to existing direct debit customers.
Ofgem has said it expects the companies to do all they can to return money to individual consumers and to inform current consumers clearly what to do when closing an account.
Ofgem interim chief executive Andrew Wright said:
When many people are struggling to make ends meet, it is vital that energy companies do the right thing and do all they can to return this money and restore consumer trust.

We want to see decisive action by suppliers, individually and collectively, to address this issue and, wherever possible, to ensure that the balances they currently hold are returned to consumers.
Advertisement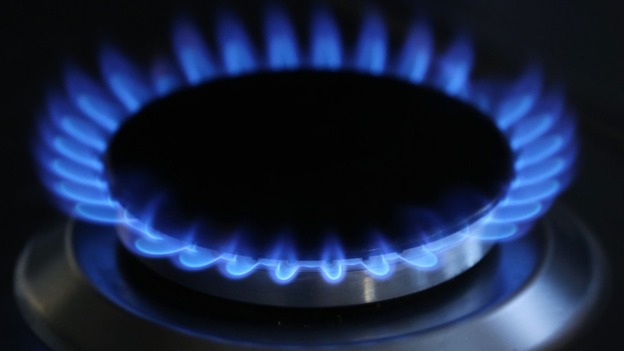 Ofgem will today call on the Big Six energy companies to hand back more than £400m that remains in accounts closed by their former customers.
Around 3.5 million households and 300,000 business accounts are believe to be affected by the issue.
The Big Six - Centrica's British Gas, EDF Energy, Eon, Npower, Scottish Power and SSE - supply 98% of UK homes and have all increased their prices in recent months.
Ofgem chief executive Andrew Wright is understood to have written to the companies telling them to give customers whose accounts were not shut down properly their money back.
He wants any funds that cannot be returned to be used to reduce bills for existing customers.
Back to top