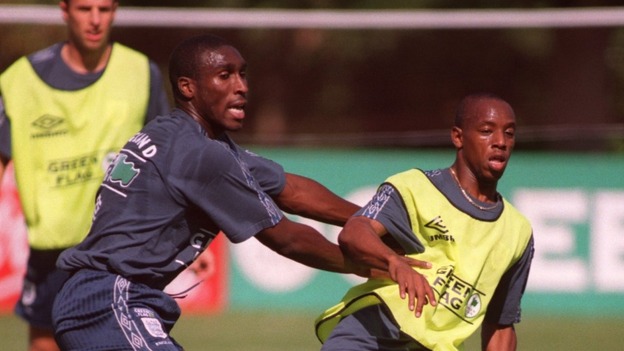 Former England stars Ian Wright and Stuart Pearce have disputed their former international team-mate Sol Campbell's claim he would captained the national team for "more than 10 years" if he had been white.
Speaking on BBC Radio 5 Live's 606 show, Wright said: "Sol was more than good enough to be a captain but I personally believe there were better candidates at the time."
Pearce said the comments were "very unusual" but added "it's obviously something Sol believes".
The former defender, though, totally rejected Campbell's claim that the FA was "institutionally racist" in its choice of captains for the Three Lions.
"I wouldn't believe for one moment he was ever denied the captaincy of England because of the colour of his skin," Pearce told talkSPORT.
"I find that incredible. Paul Ince was captain of England and that didn't hold him back in any way, shape or form."