Satellite picked up 'electronic ping' from Malaysia plane
An "electronic ping" was picked up from the Malaysia Airlines flight by satellites after the plane lost contact with ground control, Reuters reports. Meanwhile, US officials have been given an "indication" the plane crashed into the Indian Ocean.
The head of the US CIA intelligence agency has that terrorism could not be ruled out in the disappearance of a Malaysian airliner, according to AFP.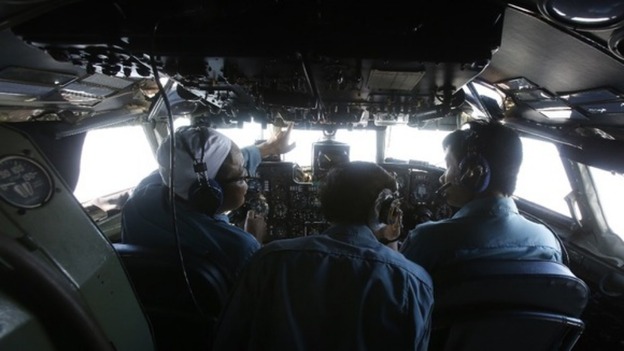 CIA Director John Brennan said there had been "some claims of responsibility" over the missing jet that had "not been confirmed or corroborated," and that he could not exclude the possibility of a terror link.
Mr Brennan provided no further details, but his comment was the first reference by a US official to any alleged claim of responsibility over the jet's fate.
Read: Malaysia Airlines 'shocked' over first officer allegations
Malaysia Airlines has issued a statement on one of its first officers, saying it was "shocked" by allegations made about Fariq Ab Hamid.
Malaysia Airlines has become aware of the allegations being made against First Officer, Fariq Ab Hamid which we take very seriously. We are shocked by these allegations.

We have not been able to confirm the validity of the pictures and videos of the alleged incident. As you are aware, we are in the midst of a crisis, and we do not want our attention to be diverted.

We also urge the media and general public to respect the privacy of the families of our colleagues and passengers. It has been a difficult time for them.

The welfare of both the crew and passenger's families remain our focus.
– Malaysia Airlines statement
Advertisement
Malaysia Airlines is investigating an Australian television report that claimed the co-pilot on its missing flight had invited two women to stay in the cockpit for the duration of a flight two years ago.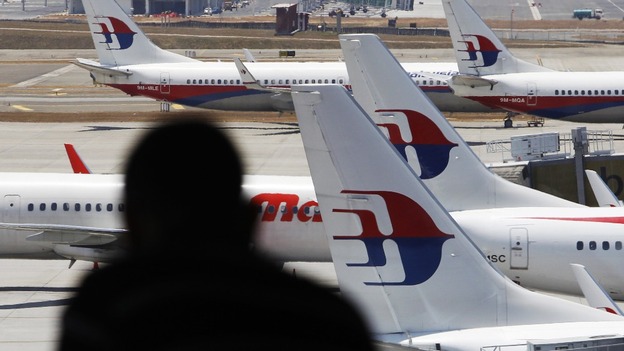 Fariq Abdul Hamid is accused of breaking the airline's rules by allowing Jonti Roos and Jaan Maree to join them in the cabin for a flight from Phuket to Kuala Lumpur in December 2011, and allegedly posing for pictures with the women and smoking cigarettes.
"Throughout the entire flight they were talking to us, and they were actually smoking throughout the flight," Ms Roos said on the program "A Current Affair".
Malaysia Airlines told the Associated Press that it would not comment on the report until the investigation into the claims had concluded.
Hamid, who has flown for the airline since 2007, is among the 239 people missing after a flight to Beijing disappeared on Friday night.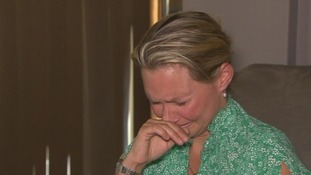 The wife of a passenger travelling on the missing Malaysia Airlines flight has spoken of her struggle to cope as she waits for news.
Read the full story
Interpol have released a new image of two Iranian nationals who used stolen passports to board the missing Malaysia Airlines flight.
Delavar Seyed Mohammadreza, pictured at the front, and Pouria Nour Mohammad Mehrdad have been identified by the authorities who do not believe terrorism was linked to the incident.
IMAGE: MH370 passengers who travelled on passports previously declared stolen and recorded in INTERPOL's databases. http://t.co/vpIK4ByOZA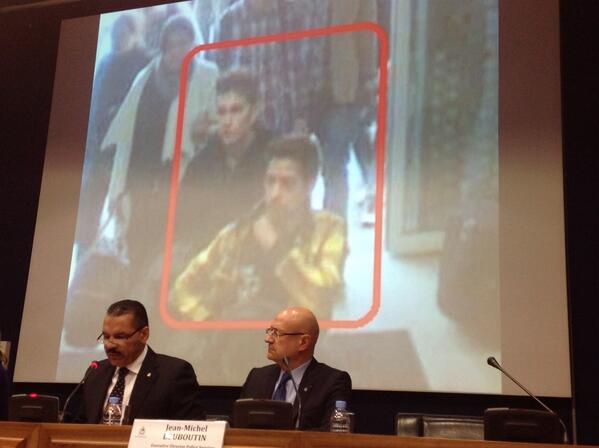 Read: Interpol believe missing plane 'is not linked to terrorism'
Interpol secretary general has said he believes the disappearance of the Malaysia Airlines plane is not a terrorist incident.
"The more information we get, the more we are inclined to conclude it is not a terrorist incident," Ronald Noble said.
He said the two men had swapped their passports in Kuala Lumpur to use stolen Austrian and Italian passports to board the missing flight.
Authorities have identified the men as Pouria Nour Mohammad Mehrdad, 19, and Delavar Seyed Mohammadreza.
Advertisement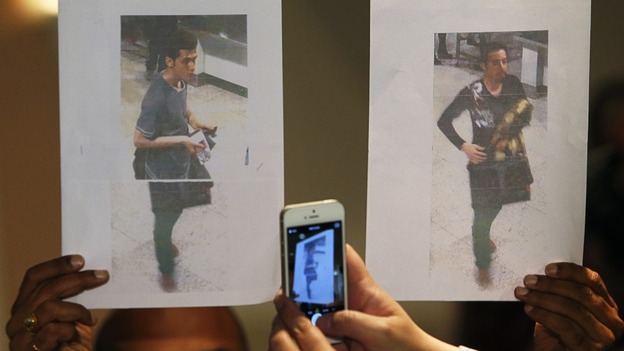 Authorities have identified a second man travelling on a stolen passport onboard the missing Malaysia Airlines flight as Delavar Seyed Mohammadreza.
The Iranian man on the left has already been named as Pouria Nour Mohammad Mehrdad, 19, who is "not likely to be a member of a terrorist group".
The Malaysian military believe it tracked the missing flight MH370 on its radar to the Strait of Malacca, a military source has told Reuters.
Messages reading "Have Hope" have appeared in China and Malaysia as the search for flight MH370 enters its fourth day.
Students in Zhejiang province, China lit candles and held placards saying "Pray for life", while well-wishers signed a board at Kuala Lumpur International Airport.
Efforts to find the locate the plane, carrying 239 people, have so far failed and authorities have widened the search area.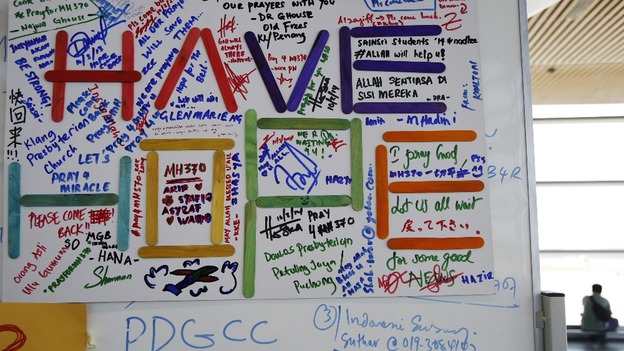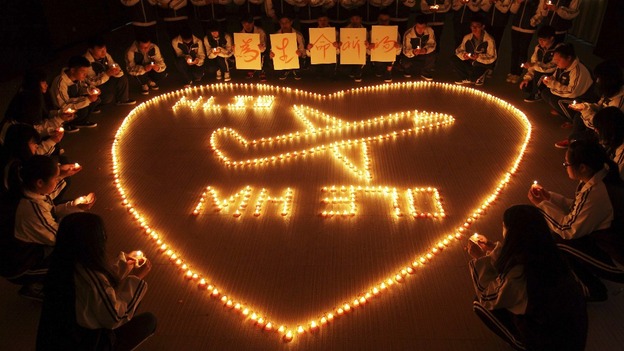 Read: Relatives' anguish as mystery of missing jet continues
A young Iranian man travelling using stolen passport on the missing Malaysia Airlines flight has been named as Pouria Nour Mohammad Mehrdad who is "not likely to be a member of a terrorist group".
Officials said the 19-year-old was probably migrating to Germany.
Channel 4 News Asia correspondent John Sparks tweeted a CCTV image of the man:
19 year old Iranian holder of stolen passport named as Pouria Nour Mohammad Mehrdad - his picture from CCTV at airpt http://t.co/es52lHbh4z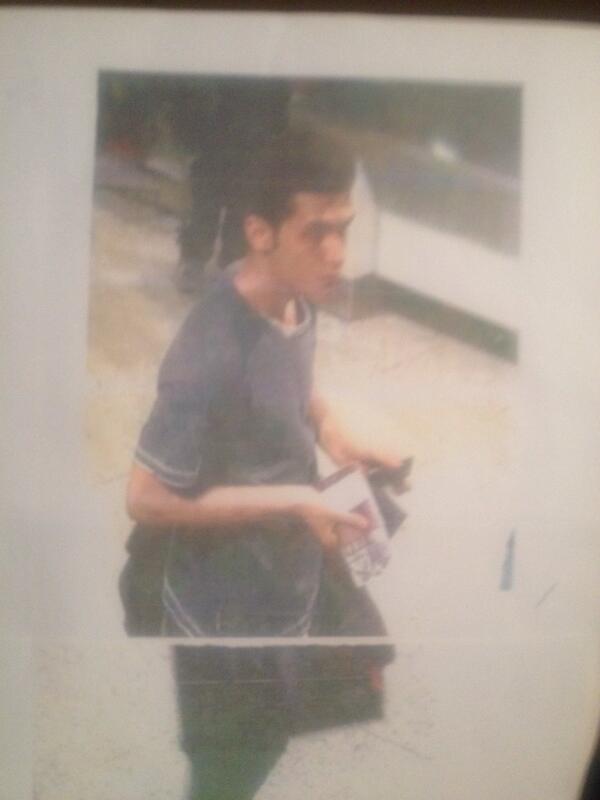 Malaysia Airlines flight MH370 went missing on Saturday with 239 people on board in what Malaysia's civil aviation chief called an "unprecedented mystery".
Investigators have widened the search for the missing plane as the operation entered a fourth day.
Load more updates
Back to top