Vladimir Putin to push ahead with annexation of Crimea
Russian president Vladimir Putin has told his parliament of Crimea's application to join Russia, and is set to be moving forward with annexing Crimea into Russia.
Moscow's quick acceptance of the Crimea as an independent sovereign state is about "Russia's fears that the West is systematically encircling and diminishing it," Britain's former Ambassador to Moscow told Daybreak.
Sir Tony Brenton said Ukraine was "a very important domino" for Russia and Putin would do everything he could to prevent it from falling.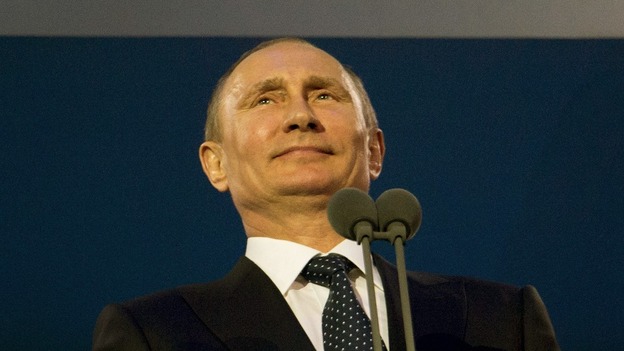 President Putin has issued an order stating he considers it expedient to sign a treaty with Crimea to make it part of Russia, according to Russia's Interfax news agency.
Advertisement
President Putin has informed his Parliament of Crimea's application to join Russia, and is understood to be moving forward with the procedure for Crimea's accession into Russia, according to the Kremlin.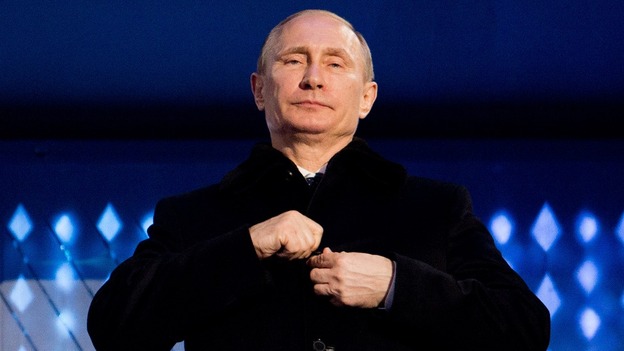 The steps, announced by the Kremlin, came a day after Putin recognised Crimea as an independent state following a referendum in which its voters supported joining Russia. Putin is to address parliament later.
With reports of Russian forces massing over the border, Ukrainian reaction to yesterday's vote has been, by necessity, pretty muted.
Angry as some are, Ukrainians don't want to do anything that might give those Russian troops an excuse to roll into Eastern Ukraine.
ITV News' senior International Correspondent John Irvine reports.
After President Putin signed a decree recognising Crimea as a sovereign state William Hague has said the referendum was not legitimate and its outcome was not legal.
The Foreign Secretary said:
We are witnessing a clear attempt to pave the way for the annexation of part of the sovereign territory of an independent European state, through military force and an illegal and illegitimate referendum.
The UK calls again on Russia to enter into dialogue with Ukraine and with the international community to resolve this crisis through diplomacy and in accordance with international law, not to exacerbate it further through unilateral and provocative actions.
Continuing to ignore those calls will bring serious consequences for Russia. We will urgently consider our response to this latest escalation with our allies and partners, including at the European Council this week.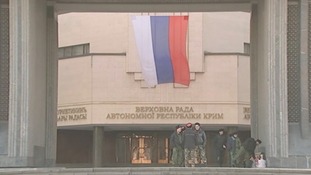 Putin's decree recognising Crimea as a 'sovereign country' has triggered the toughest sanctions against Russia since the Cold War.
Read the full story
Advertisement
A video has emerged on YouTube reportedly showing Russian passport-holders living in Ukraine saying that they did not "want to be saved" by pro-Russian forces or politicians in Moscow.
In the clip, people who appear to be Russian citizens currently residing in Ukraine, hold up their Russian passports and say variations of "we did not ask to be saved".
This English-subtitled video is part of a wider campaign by a pro-Ukraine independence group that is currently building traction on social media.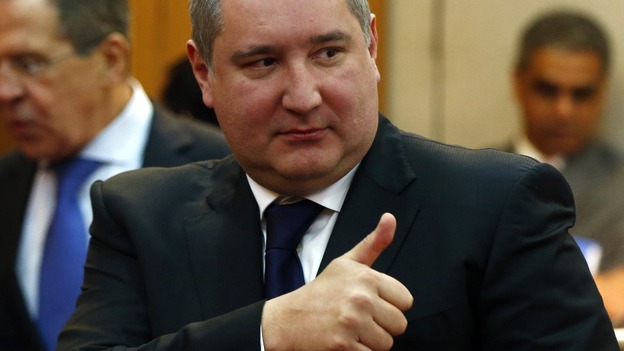 Russian President Vladimir Putin's decree recognising Crimea as a "sovereign and independent country" has triggered the toughest Western sanctions against Russia since the Cold War.
But one of the top Russian officials hit by sanctions mocked US President Barack Obama.
"Comrade Obama, what should those who have neither accounts nor property abroad do? Have you not thought about it?" Deputy Prime Minister Dmitry Rogozin tweeted. "I think the decree of the President of the United States was written by some joker."
Moscow considers the vote legitimate and Mr Putin plans to address both houses of parliament tomorrow on the Crimean situation.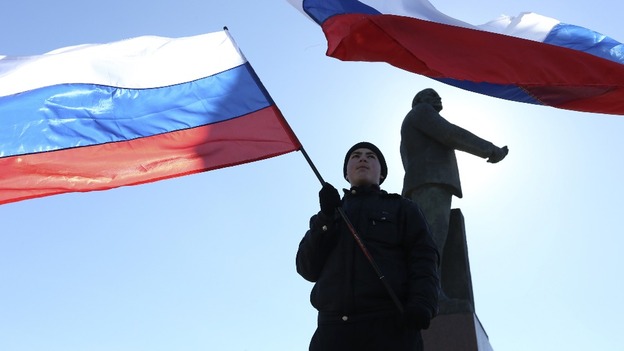 President Vladimir Putin signed a decree recognising Crimea as a sovereign state after the Ukrainian region declared itself independent and applied to join Russia following a weekend referendum.
The decree, which took effect immediately, says Moscow recognition of Crimea as independent is based on "the will of the people of Crimea".
Crimea's leaders declared a Soviet-style 97-percent result in favour of seceding from Ukraine in a vote condemned as illegal by Kiev and the West. The Crimean parliament formally proposed that Russia "admit the Republic of Crimea as a new subject with the status of a republic".
Russian president Vladimir Putin has signed an order recognising Crimea as a sovereign state, Russian news channel Ria Novosti has reported.
Load more updates
Back to top