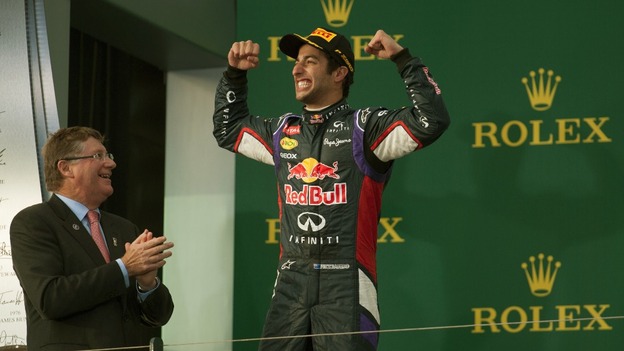 Red Bull's Daniel Ricciardo has been disqualified from his home Grand Prix following a second-place finish in Melbourne.
The FIA said the decision was taken because the Australian's car "exceeded the required fuel mass flow of 100kg/h" - a parameter outside his control.
The decision means debutant Kevin Magnussen moves into second, with Britain's Jenson Button now placing third.