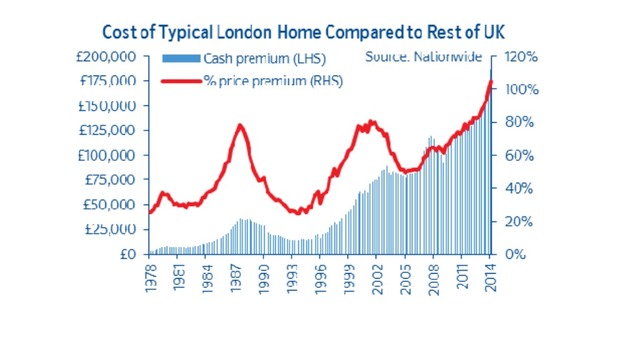 A "significant housing bubble" in London is a cause for concern, a British bank boss has warned.
In a wide-ranging interview with ITV News' Business Editor Joel Hills, Aldermore CEO Phillip Monks adds, however, that there's not a lot that can be done about spiralling prices in the capital.
"You can go to the ports and close the borders but I don't think that's going to help," he said.
"I don't think it is possible to dampen housing demand in London without wrecking the rest of the UK housing market."
Read: Bank boss says big players have 'stranglehold' on the current accounts market