PM to put Miller row behind him with Europe campaign
David Cameron will attempt to put the Maria Miller expenses row and questions about his handling of the case behind him as he launches his party's campaign for next month's European elections.
David Cameron will hope questions about his handling of the Maria Miller expenses row will not overshadow the launch of the Conservatives campaign for next month's European elections.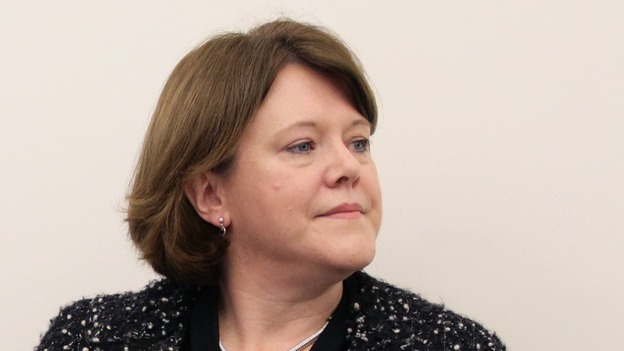 Watch: Nigel Farage says 'Miller's resignation not enough'
Mrs Miller resigned from her position as Culture Secretary yesterday after sustained pressure over the disclosure she had wrongly claimed thousands of pounds in mortgage interest payments.
She was also criticised for her 32-second House of Commons apology.
The Prime Minister repeatedly defended her but admitted the party had experienced a "difficult week" and said he under-estimated the depth of the "raw" public anger over MPs' expenses.
Read: Coincidence? Two Osborne allies criticised Maria Miller
Nigel Farage has said he does not think Maria Miller resigning as Culture Secretary is "enough" and it is time voters were given the right to sack MPs who have stepped out of line.
The UKIP leader also rejected any suggestion that his own party had been abusing the expenses system in the European Parliament by using the money for eurosceptic campaigns.
Advertisement
Tory MP Michael Fabricant has been sacked as vice-chair of the party after criticising the HS2 rail scheme and Maria Miller over her expenses.
The former Conservative whip claimed on Twitter that he refused to resign so was sacked by party chairman Grant Shapps.
After news of Mrs Miller's resignation broke, the MP said: "Well, about time."
Mr Fabricant, MP for Lichfield in Staffordshire, tweeted this announcement:
Been asked to resign as Vice Chairman, refused, so sacked over HS2 and my views on a recent Cabinet Minister. Still available 4 speeches etc
After Mrs Miller resigned over her expenses scandal, he tweeted:
Note to self: If ever a minister again, be like Mark Harper. If in trouble, resign quickly & in a dignified manner. Lesson to us all.
He is set to lead a Tory revolt against the £50 billion HS2 scheme later this month by calling for laws so the London-Birmingham is denied a second reading in Parliament.
The MP has spoken of his shock at being sacked and wrote on Twitter:
"@alichat66: @mike_fabricant Stunned at the news - I always thought having an opinion was allowed." I think it was a knee-jerk decision.
I think David Cameron did make one quite bad misjudgment over Maria Miller and that is not to realise that the public is still very, very angry indeed at the expenses issue, which our poll underlines tonight.
Quite frankly, what is clear is that any scintilla of a hint of wrongdoing is enough to get that anger back up to the boil very quickly.
To be fair to him, I read that report in detail last week - what it essentially concludes is that Maria Miller did wrong but there wasn't much malice in her intent.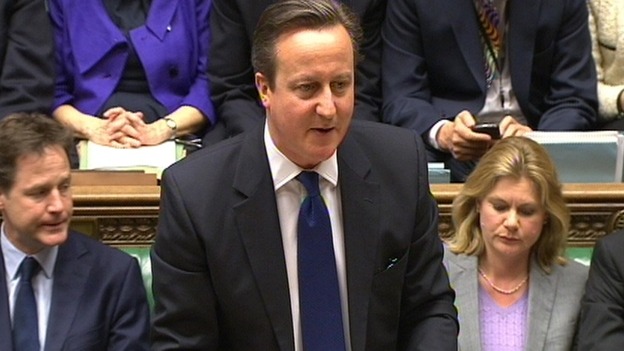 If you like it was more cock-up, by and large, than conspiracy, apart from her attitude, so you might argue the Prime Minister had to defend her.
She then went on to greatly complicate the situation with, let's politely call it, a half-hearted apology and there were other complicating factors.
To be blunt, she has very few allies or friends in politics, or not nearly enough. So, it was a complicated scenario, it will blow over for David Cameron but I think there was a misjudgment there.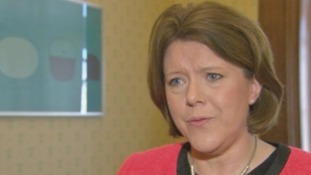 Maria Miller handed in her resignation today, saying the row over her expenses had become 'an enormous distraction'.
Read the full story
Maria Miller has given a £17,000 payoff from her resignation from the cabinet to a charity in her constituency, a source close to the former Culture Secretary has said.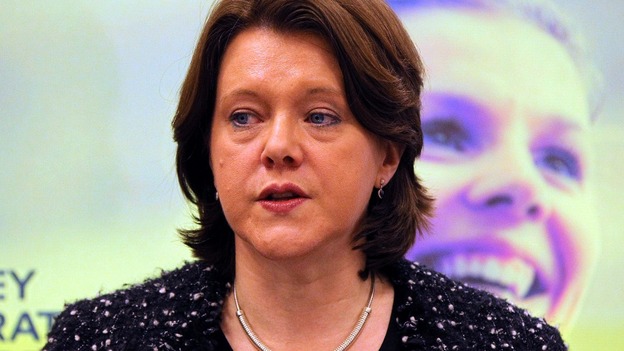 Mrs Miller had faced calls to reject the money, which she is entitled to under rules on ministerial severance pay.
She declined to reject the money outright, but will now give it to Speakeasy Advocacy, a charity in Basingstoke for adults with learning disabilities.
Advertisement
A Downing St spokesman has clarified that the new Financial Secretary, Nicky Morgan, will report directly to David Cameron on women's issues, rather than to the new Culture Secretary, Sajid Javid.
The role of minister for women and equalities has been split, with Ms Morgan taking on the women's brief and Mr Javid handling equalities.
She will report directly to the Prime Minister on women's issues. She will have an office as Minister for Women, supported by DCMS staff. But with regard to her responsibilities for women, she will report to the Prime Minister.

Sajid Javid will have the ministerial lead on equalities issues and Nicky Morgan will have the lead on women's issues.
– Prime Minister's spokesman
The level of public "despair" about MPs' expenses means political leaders "have to try and see" if they can bring in further reforms to the system, Nick Clegg has told ITV News.
The Liberal Democrat leader said he was "always prepared" for cross-party discussions on the issue.
However, he also stressed "the important thing" is that new rules brought in under this government mean MPs' claims are now assessed by an independent body, rather than a committee of fellow MPs.
Conservative MP Nadine Dorries has told Deputy Political Editor Chris Ship that MPs' expenses should be abolished, as they have become "toxic" to most voters.
Home Secretary Theresa May has been speaking of her disappointment at Maria Miller's resignation.
She told ITV News:
"I was very sorry to hear that Maria Miller had resigned. She has been an excellent colleague. I had worked with her on a number of issues and, as I say, I was sorry to see her leaving the cabinet."
Load more updates
Back to top