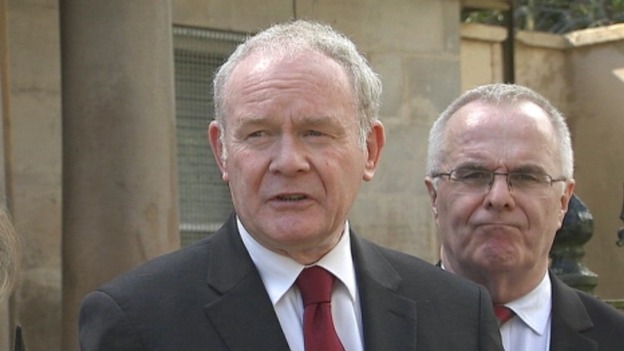 Martin McGuinness has described his decision to attend a banquet hosted by the Queen as "an important thing to do" that sends "a message to everybody about how things have changed".
Speaking today, the Northern Irish Deputy First Minister and former IRA commander said that "both governments, who have been rather sluggish over the course of recent times, would do well to learn the lessons of what is happening here in the course of next week".
"They have a huge responsibility to play and unfortunately they haven't been playing it in the last number of months," he added.
Mr McGuinness, who shook the Queen's hand in an historic first meeting in June 2012, said: "We're not just involved in a peace process - we're also involved in a change process.
He added that his acceptance was "an attempt by me to stretch out the hand of friendship" to the unionist and loyalist communities of Northern Ireland.
Read: Martin McGuinness to attend banquet hosted by the Queen