Russian govt: We will respond to attack on our interests
Russia's Foreign Minister has warned Ukraine his country will respond if its interests are threatened. Sergei Lavrov's words came as Ukraine's Deputy Prime Minister announced new "anti-terrorist" action against separatists in eastern Ukraine.
Pro-Russian separatists are holding an American journalist in the Ukrainian town of Slaviansk.
Simon Ostrovsky, who works for Vice News, is apparently being held in the local headquarters of the Ukrainian security services, which have been seized by pro-Russian forces.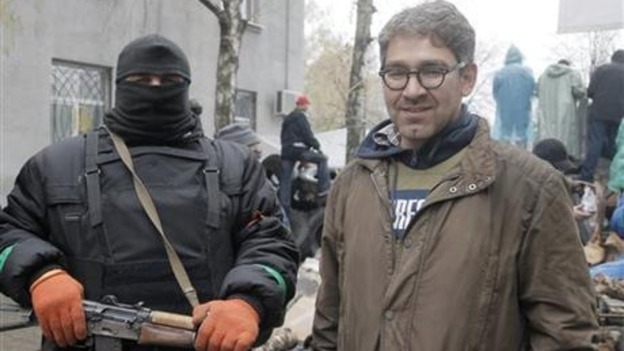 A spokeswoman for the insurgents said Mr Ostrovsky is "fine" but is "suspected of bad activities" and is under investigation, according to the Associated Press.
The Easter truce between Ukrainian forces and pro-Russian separatists has come to an end, the Ukrainian government has announced.
Deputy Prime Minister Vitaliy Yarema said the government would now move to eliminate militant separatist groups who are holding public buildings in the east of Ukraine "in the near future".
Mr Yarema also said Kiev hoped for "more substantive" help from the United States in the event of any Russian aggression.
Advertisement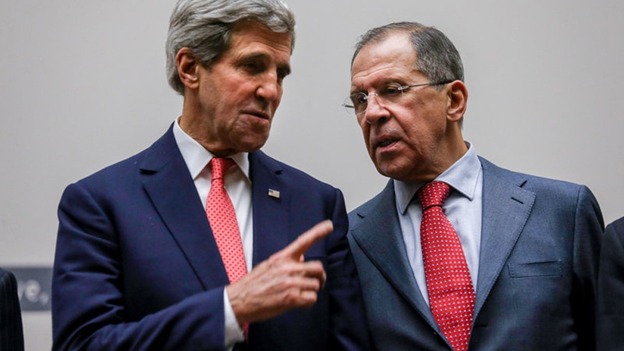 Secretary John Kerry has warned Russian Foreign Minister Sergei Lavrov that Washington will impose more sanctions on Russia if tensions did not de-escalate in eastern Ukraine, a US official told the Reuters news agency.
The telephone call between the two follows a vow from Ukraine's interim government to step up anti-terror operations after the body of a pro-unity politician was allegedly found brutally tortured.
US Vice President Joe Biden today warned Russia that the US would "never recognise" its occupation of Crimea.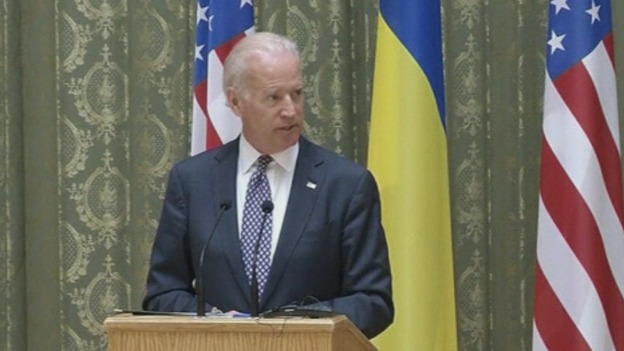 Speaking on a visit to Kiev, he said: "No nation has the right to simply grab land from another nation.
"No nation has that right and we will never recognise Russia's illegal occupation of Crimea and neither will the world."
Following the press conference, the Pentagon announced that it will send around 600 US troops to Poland and the three Baltic states, in a bid to reassure the NATO allies.
Read: Ukraine relaunches anti-terrorism operation amid torture claim
Ukraine's acting president Oleksander Turchinov has called for the relaunch of an anti-terrorist operation in the east of the country after the "brutally tortured" body of a local politician from his own party was found near the separatist-controlled city of Slaviansk.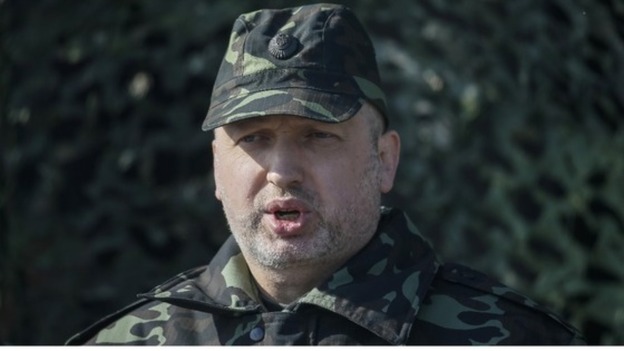 Mr Turchinov said Volodymyr Rybak, a member of Turchinov's Batkivshchyna party, had recently been abducted by "terrorists".
"These crimes are being carried out with the full support and indulgence of the Russian Federation," he said. "I call on the security agencies to relaunch and carry out effective anti-terrorist measures, with the aim of protecting Ukrainian citizens living in eastern Ukraine from terrorists."
A Ukrainian military plane has been hit by gunfire over the eastern city of Slaviansk today.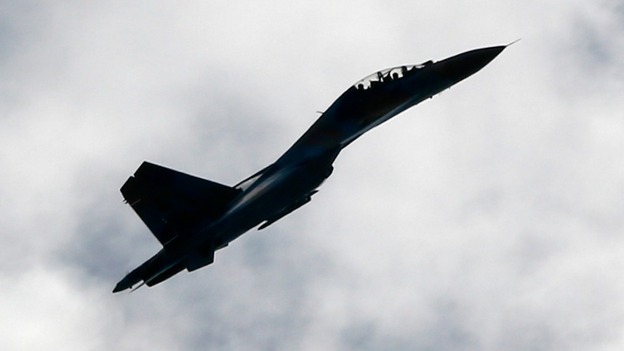 The aircraft was on a reconnaissance flight over the city, which has been taken over by armed pro-Russian separatists, the Defence Ministry said.
Several bullets struck the Antonov An-30 turboprop spotter plane but it was able to land safely, the ministry said in a statement.
Advertisement
Ukraine's Prime Minister has claimed Russia has special forces in eastern Ukraine in a deliberate attempt to undermine upcoming presidential elections.
Arseniy Yatsenyuk also again called on the Kremlin to withdraw Russian troops from Crimea and "turn this shameful page" in relations between the two countries.
The Obama administration has offered the Ukrainian government a $50 million aid package to help with economic and political reform, the White House has said.
A statement issued by Vice President Joe Biden's staff also detailed an extra $8 million in non-lethal military aid such as radio equipment and vehicles.
ITV News Diplomatic Correspondent John Ray is following a press conference with US Vice President Joe Biden, who has been holding talks with Ukrainian leaders in Kiev.
Ukraine: Biden in Kiev tells embattled govt 'you will not walk this road alone.'
Biden in Ukraine: we will never recognise Russian occupation of Crimea. Ukraine must remain one nation
Biden visit comes as stitching in geneva peace deal shows signs of coming apart
US Vice President Joe Biden has called on Ukraine's new leaders to fight the "cancer of corruption" in the country.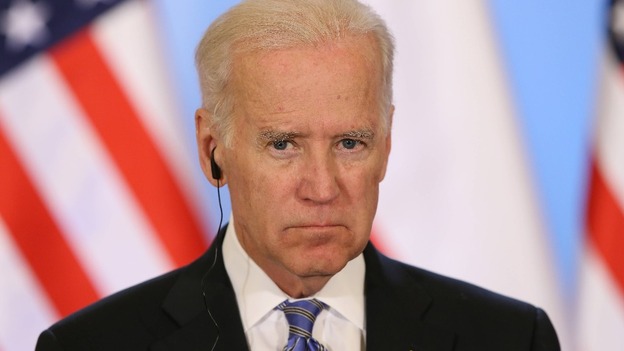 Mr Biden was speaking on the second day of his visit to Kiev, where he stressed that the forthcoming presidential election was the most important in the country's history.
He also pledged that the Obama administration would do what it could to help create a united Ukraine.
Load more updates
Back to top