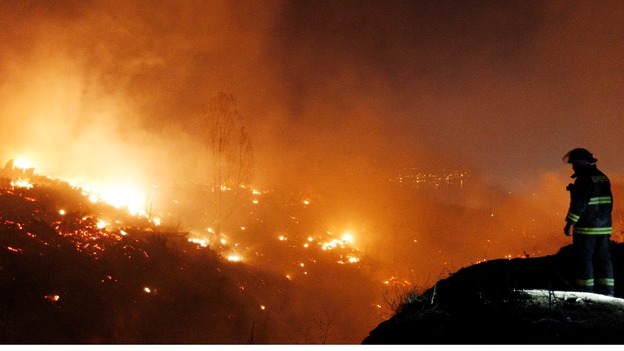 At least 12 people have been killed and 2,000 homes destroyed by a wild fire that devastated parts of the Chilean port city of Valparasio over the weekend.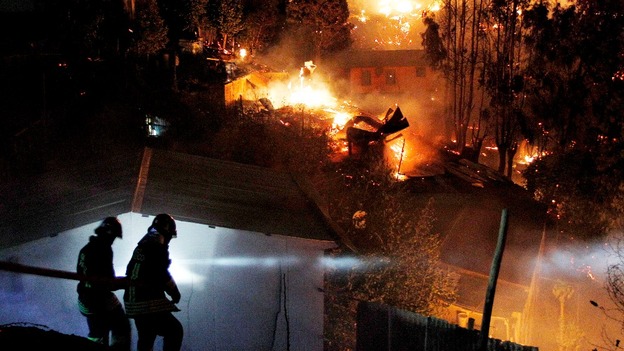 Pushed by strong Pacific coast winds, the fire started on Saturday and rampaged over 700 hectares (1,700 acres) of forest and hilly residential neighborhoods including La Cruz and Las Canas, authorities said.
More: Chilean President declares state of emergency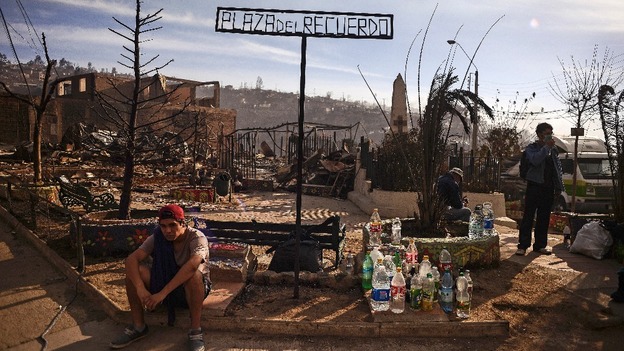 The Chilean Congress, which is housed in Valparaiso, was spared by the blaze, as was the city's historic quarter with its late 19th century architecture.