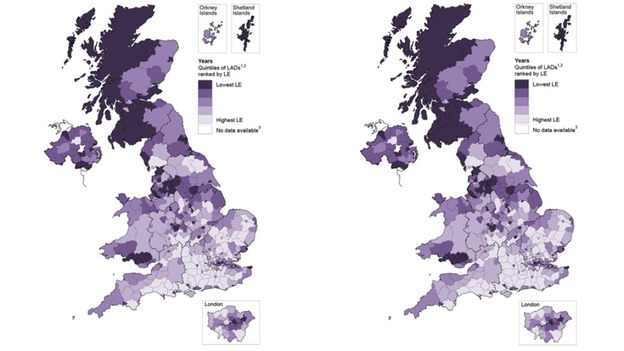 Life expectancy remains much higher in areas of southern England than parts of the north and Scotland, new figures show.
Office for National Statistics (ONS) data indicates that life expectancy at birth for men in East Dorset is 82.9 years, while men in Glasgow are expected to live on average ten years less, to 72.6 years.
However, the gap between areas with the lowest life expectancy and those with the highest reduced between 2000-02 and 2010-12, the ONS said.