Independent Scotland faces 'pensioner time bomb'
An independent Scotland faces a "pensioner time bomb" if it choses to leave the union in referendum later this year, former Prime Minister Gordon Brown will warn in a speech later today.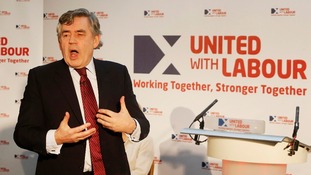 Former Prime Minister Gordon Brown has laid out the main reasons he believes Scotland would be better off staying in the United Kingdom.
Read the full story
Pensions have a more secure future if the "risks are spread across the UK" than if Scotland choses to be an independent nation, according to Gordon Brown.
In a speech given later today the former Prime Minister will say:
The SNP Government has said the case for independence should be judged on whether Scotland would benefit financially or not.

It is clear that pensioners are better protected when the risks are spread across the UK and it is also clear that, in the year the SNP want independence, the Scots pension bill alone is three times the income from oil revenues.

Indeed the best deal for poorer pensioners is the redistribution of resources we have negotiated within the UK which allowed pensioner poverty in Scotland to fall under Labour, from 33% in 1997 to 11% when we left office.
– Gordon Brown
Advertisement
Scotland faces a "pensions time bomb" if it choses to leave the union in September's referendum, according to former prime minister Gordon Brown.
Read: Defence chiefs warn against Scottish independence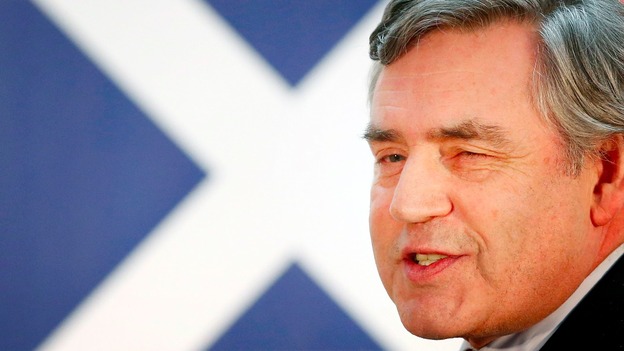 Read: Salmond: 'Bluff and bluster' over pound is just tactics
Pensions will be more secure and cheaper to administer if Scotland remains in the UK, the Scottish Labour MP will say in his first speech for the cross-party Better Together campaign.
However, if Scotland leaves the union, the first annual pension bill would be "three times the income from oil", the former Labour party leader is expected to say in his speech.
And it faces a "pensioner time bomb" as the number of elderly people is growing faster than the working age population, an internal Department of Work and Pensions memo procured by Mr Brown said.
Back to top