Man Utd deny Moyes' sacking handled unprofessionally
Manchester United have denied the departure of David Moyes was handled in an unprofessional manner. Richard Bevan of the League Managers Association said it was wrong for newspapers to have reported the news before it was officially announced.
Manchester United's debt pile and wage bill meant they "could not afford" to give David Moyes more time to succeed Alex Ferguson as manager, analyst Louise Cooper has said.
Cooper stated that under Moyes, all the main revenue streams had been put under pressure by the failure of the team to make an impact on the pitch.
"Clearly Nike and other sponsors are paying for one of the best and most recognised football brands in the world - not one that cannot even make the Champions League," she said.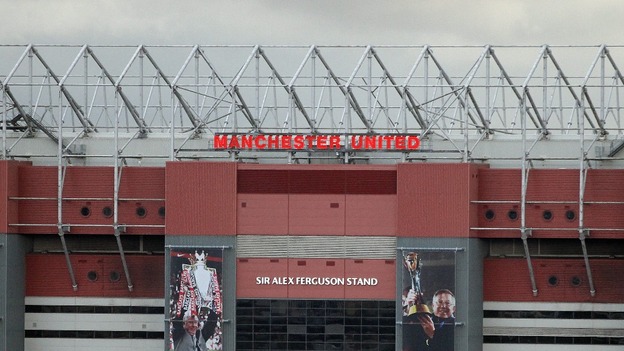 With United labouring under the weight of vast debts, which were reported as £389.2 million in June 2013, failure to qualify for the Champions League will cost an estimated £25 million extra.
"The debt levels are so large, the Glazers cannot afford to let him stay. And the staff costs are also so large and predominantly fixed that he had to go," she said.
A banner that read 'The Chosen One' which has hung from the Stretford End at Old Trafford since August is set to be taken down following the sacking of David Moyes as Manchester United manager, a flag fan group said.
Stretford End Flags asked fans on Twitter: "Where now for the Chosen One banner Farewell gift to Moyes? Ebay? Or donate to the @FootballMuseum"
They have also asked fans to help them decide what will replace it next season.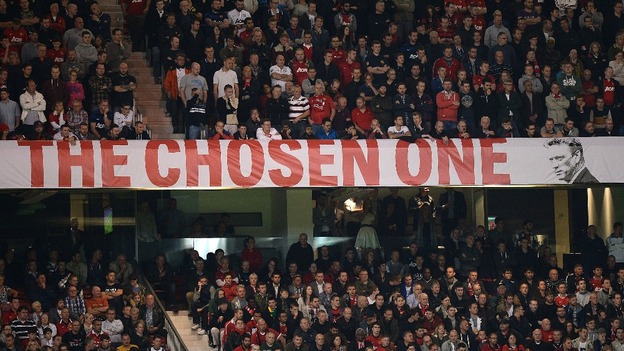 A National Football Museum spokesman told BBC Sport: ""We are offered objects on a regular basis and, while we are always grateful for these offers, we often have to decline for reasons of space and because it doesn't fit within our guidelines."
Advertisement
A woman who has been mistakenly identified as ex-Manchester United boss David Moyes on Twitter has been inundated with tweets in the run up to his sacking.
Oh great!! "@crazygooner007 : @moyesy A wrath of abuse is probably on your way from angry Man Utd fans."
Read more: Tweeters @moyesy, @rvp and @avb form self-help group for misdirected Twitter abuse
I bet that @moyesy lass will be glad he's gone now hahahha.
Sarah Moyes, a publicist from Scotland, has made light of some of the messages she received - even playing along with the suggestion that David Moyes is in fact her father:
I really wish my "dad" could have waited until my first Press Night at The Playhouse was out the way, before deciding to get himself sacked!
Ryan Giggs has arrived at the club's Carrington training ground to begin his role as interim manager of Manchester United, following the sacking of David Moyes.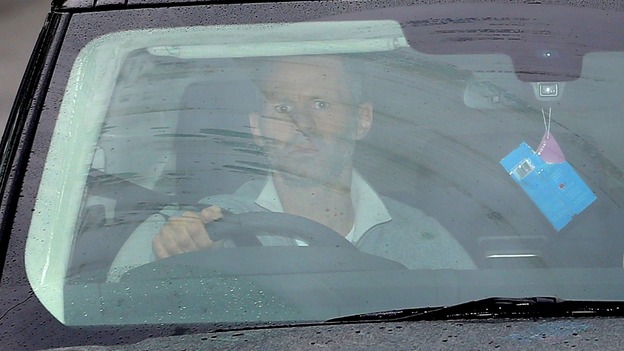 United will try to move quickly to install a permanent replacement for Moyes.
It is understood that Holland boss Louis van Gaal is the favourite to take over, but another potential candidate in Borussia Dortmund manager Jurgen Klopp looks to be out of the picture.
Manchester United have confirmed that Ryan Giggs will act as interim manager until a permanent manager is appointed.
BREAKING: Ryan Giggs will assume first-team responsibility at #mufc until a permanent manager is appointed. More: http://t.co/883hYw50DK
The club's official website also said that they will make "no further comment on this process until it is concluded".
Read more: Who will replace Moyes as Manchester United manager?
Jürgen Klopp has ruled himself out of the running for the vacant Manchester United managers position, according to an interview with The Guardian:
The 46-year-old said:
Man Utd is a great club and I feel very familiar with their wonderful fans. But my commitment to Borussia Dortmund and the people is not breakable.
– Jürgen Klopp

Read more: Who will replace Moyes as Manchester United manager?
Advertisement
Goalkeeping coach Chris Woods and first-team coach Phil Neville will remain at Manchester United for the rest of the season, reports BBC Sport.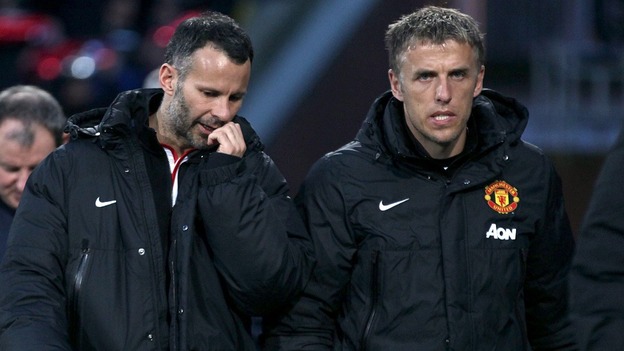 Manchester United assistant Steve Round and first-team coach Jimmy Lumsden have also left the club after David Moyes was sacked as manager.
Read more: Who will replace Moyes as Manchester United manager?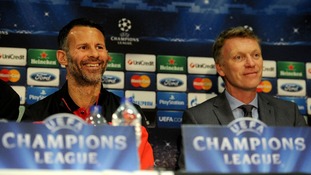 David Moyes' reign as Manchester United manager has come to an end, sacked less than one season into the job, who will replace him?
Read the full story
Ryan Giggs will be named as interim manager of Manchester United later today, Press Association Sport understands.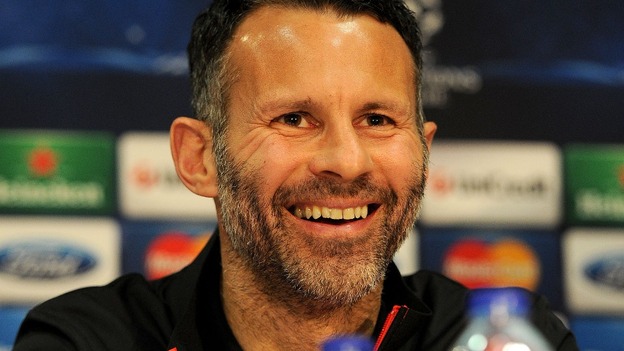 Ryan Giggs is to take charge of Manchester United after David Moyes was sacked this morning, reports the Daily Mail.
Load more updates
Back to top