Pfizer admits defeat on AstraZeneca bid
US pharmaceuticals giant Pfizer has called off its multi-billion pound bid to take over British-Swedish firm AstraZeneca. The decision came after AstraZeneca's board declined an offer worth almost £70bn.
Prime Minister David Cameron has said the Government will continue to talk in a "neutral" role to both Pfizer and AstraZeneca regarding a takeover after the US drug firm saw an increased offer rejected by the British manufacturer.
This is a matter for the companies to resolve themselves. The government quite rightly should be neutral in this.

What we should do though is always be engaged with both companies - as we have been - to try and make sure that whatever the outcome, British science, British job, British manufacturing, that they get a proper and deserved attention.
– David Cameron, speaking to the BBC

Read: Is Pfizer's failed final bid the end of takeover saga?
One of the major shareholders in AstraZeneca has criticised the board following its rejection of Pfizer's "final" £69 billion takeover bid.
ITV News Business Editor Joel Hills reports:
Richard Marwood, of Axa tells me "very disappointed" by AZ board "not in shareholders interests" and "very hard to do a deal from here"
Read: Is Pfizer's failed final bid the end of takeover saga?
Advertisement
Labour has welcomed the AstraZeneca board's rejection of an apparently final £69 billion bid by US drug firm Pfizer, while continuing its criticism of the Government for "cheerleading" the attempted takeover bid.
Shadow business secretary Chuka Umunna said:
Ultimately it is for the shareholders to determine, but it is welcome the AstraZeneca board has remained resolute and sought to act in the best long-term interests of the company and its vital work in developing new life-saving drugs.

Pfizer has said today that it will not seek to launch a hostile bid and must not renege on this promise.

Where David Cameron and his government have failed to act, the next Labour government will act to introduce a strengthened public interest test to better protect Britain's science base.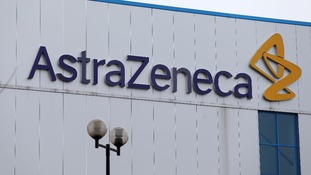 AstraZeneca's share price is tumbling back down to earth after the board rejected a "final" Pfizer bid. So is the takeover really over?
Read the full story
Shares in AstraZeneca fell 14 per cent upon the market's opening after the company rejected a £55-a-share offer from Pfizer, which the US drug firm described as "final".
AstraZeneca chairman Leif Johansson has said he believes Pfizer's £69 billion takeover bid is their final offer.
"They say it is their final bid so I have to believe them," he told BBC Radio 4's Today programme.
AstraZeneca has urged its shareholders to reject the offer.
Mr Johansson said the Pfizer bidding had been "controversial from the start" but it was up to shareholders to decide on its fate.
He said the Pfizer offer was "too low", would prove "too disruptive" to Astra's ability to deliver drugs to the market and presented too much of a "risk".
Advertisement
AstraZeneca has suggested it would have welcomed a bid of £58-a-share after rejecting the offer of £55-a-share by US drug firm Pfizer, ITV News Business Editor Joel Hills reports:
AstraZeneca rebuffs "final" offer of £55/share but seems to suggest that it would have recommended a bid of £58+ to shareholders.
Pfizer has said its bid is "final" and won't go hostile, its only hope now is if AstraZeneca's shareholders rebel against the board.
AstraZeneca's shares closed Friday at £48, before "first contact" were £35. Market opens at 08.00
AstraZeneca has said it has rejected US drug firm Pfizer's £69 billion takeover offer because it "falls short" of the company's value and leaves "uncertainty and risks" for its shareholders.
ITV News Business Editor Joel Hills reports:
AstraZeneca rebuffs Pfizer offer as "falls short of AstraZeneca's value" and proposals "being uncertainty and risks for AZ shareholders".
AstraZeneca says Pfizer bid driven by "cost savings and tax minimisation" + failed to "make a compelling strategic, business or value case"
AZ says Pfizer bid "inadequate" + would have "serious consequences for the Company, our employees and the life-sciences sector in the UK".
AstraZeneca has rejected the increased and apparently final takeover offer of £69 billion from US drug giant Pfizer, ITV News Business Editor Joel Hills has reported:
AstraZeneca rejects "final" Pfizer bid of £69 billion.
UK pharmaceutical company AstraZeneca are expected to respond to Pfizer's "final" offer, Business Editor Joel Hills reports.
Late last night Pfizer submitted renewed bid for AstraZeneca, described as "final and cannot be increased". AZ's response at 07:00.
Read: Pfizer's 'final' offer 'represents full value of UK firm
Load more updates
Back to top