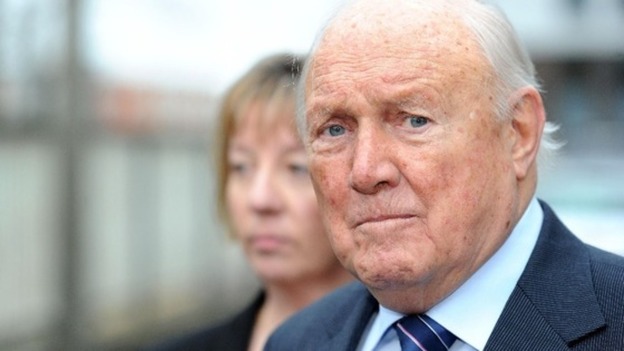 Stuart Hall's denials of rape and sexual abuse were dismissed as "ludicrous" and "psycho babble" in court today, after the broadcaster claimed the alleged victims had "dreamt" that they were abused.
One of two alleged victims in the trial said Hall raped her when she was aged 12 at a stables and went on to rape her at various locations, including at two BBC studios, when she was 14 and 15.
During his closing speech to the jury, prosecution lawyer Peter Wright QC poured scorn on the defence psychologist's claim that the incident at the stables was a "confabulation" and did not happen.
Mr Wright said the former BBC presenter had shown "not a word of apology, not a single expression of remorse" in his apology and had suggested the women "were jumping on a compensation bandwagon".
Read: Stuart Hall 'repeatedly raped girls in BBC dressing room'