Calendar
The cortège for Ann Maguire's funeral has left the church in Leeds.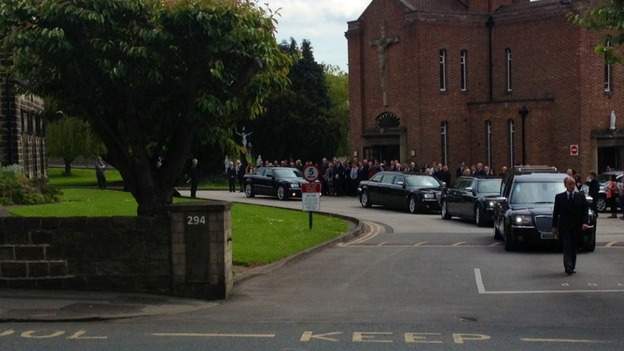 The coffin was carried out following the hour and 45 minute long service.
Mr Maguire and his family hugged some of the 300 mourners as they followed the pallbearers out of the building.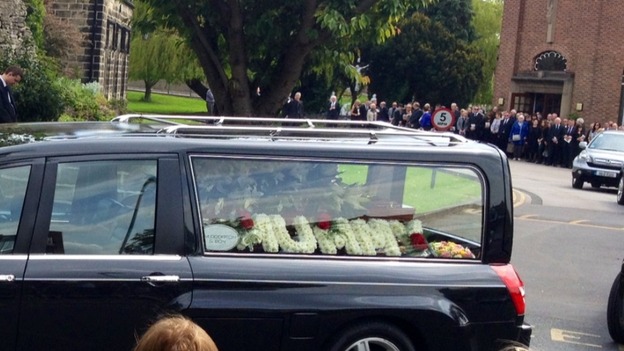 The congregation gathered outside as the cortege pulled out onto Harrogate Road on its way to a private burial.
Police officers bowed their heads as the hearse drove slowly out of the gates.
Mourners followed the hearse flanked on either side with flowers reading "Mummy" and "Sister".