Manchester City have defended their action over transfers but said they have accepted Uefa's £49m fine as part of a "compromise agreement" with European football's governing body.
The recently crowned Premier League champions said there had been a "fundamental disagreement" over the interpretation of the Financial Fair Play (FFP) regulations on players bought before 2010.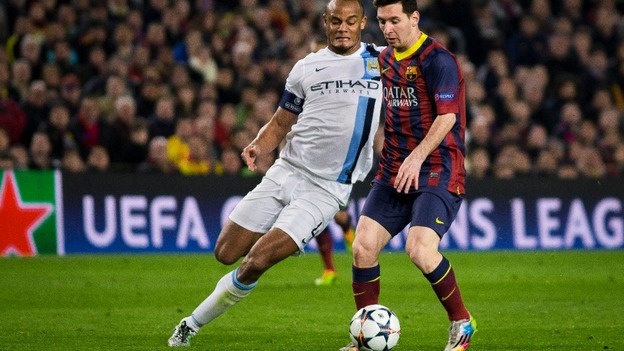 The club statement also played down the implications of Uefa's squad restriction and spending limits that were handed down along with the fine.
City said it had no plans to exceed a £49m net limit on new players this summer and said the "existing MCFC business plan" anticipated a "natural decline" in the club's wage bill.
The club said it only used 21 players in last season's Champions League, so already adhered to the newly enforced limit.