Leaders set to review EU's agenda after Eurosceptic surge
European leaders will review the economic area's agenda after voters "sent a strong message" in the election which saw a surge from Eurosceptic parties, European Council President Herman Van Rompuy has said.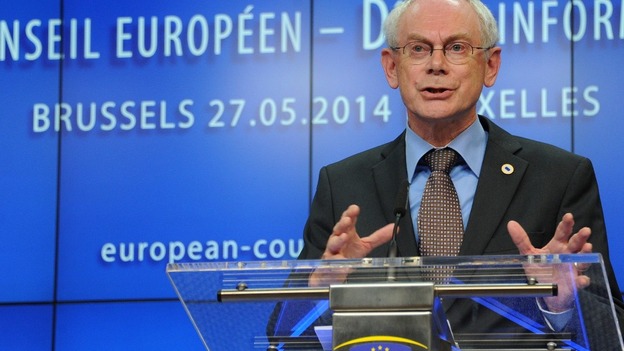 European Union leaders have agreed to re-evaluate economic area's agenda after voters sent a strong message, European Council President Herman Van Rompuy has said.
He was speaking after a meeting in Brussels to discuss big election gains by populist and far-right parties.
Mr Van Rompuy said leaders of the 28 member states had asked him to launch consultations on future policies.
More: Unruffled European elite don't help themselves sometimes
Greek Commissioner Maria Damanaki has said that the United Kingdom needs to remain a member of the European Union.
She told BBC Radio 4's Today programme: "We need the UK. We cannot afford for the United Kingdom to go away. Because this can be the start of a process that can end up with the dilution of the whole EU."
More: Cameron: Brussels has got too busy and too interfering
Advertisement
David Cameron appeared to win his first foray in the battle to select the new European Commission president.
During late night talks in Brussels, the Prime Minister made clear he would not back the front runner vying to take the European Union's top job and other leaders agreed they should look around for more candidates.
Jean-Claude Juncker, an EU veteran with federalist ambitions, had arrived in Brussels signalling he wanted immediate official backing to succeed Jose Manuel Barroso as European Commission president later this year.
Read: Unruffled European elite don't help themselves sometimes
The Liberal Democrat leader Nick Clegg and Labour leader Ed Miliband faced their first public appearances since the disappointing polls which seen Ukip take votes in key areas across the country.
Watch: Farage's dream becomes reality after topping polls
Liberal Democrat leader Nick Clegg faced more questions over his leadership, whilst Labour leader Ed Miliband pledged to listen to voters on the issue of immigration, as Deputy Political Editor Chris Ship reports:
Read: Miliband in listening mode during Essex visit
Read more: Dr Cable criticises friend Lord Oakeshott over poll leak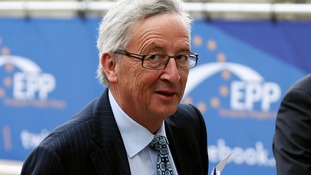 Today EU leaders voted to back Jean-Claude Juncker as new president of the very powerful EU commission, which looks like business as usual.
Read the full story
Prime Minister David Cameron has arrived at the EU summit in Brussels with a "clear message" from the EU elections. Speaking as leaders from across Europe prepare to meet, he said:
"We have a clear message - and that is we need change. [...] We need an approach that recognises that Brussels has got too big, too bossy and too interfering."
Advertisement
Labour leader Ed Miliband, who has been visiting Thurrock council in Essex, has been tweeting his feelings on Labour's performance in the council and European elections.
I have changed Labour's position on immigration. But I won't make false promises, or cut ourselves off from the rest of the world.
To meet the challenges we face we need more change, not less, to create the wealth of the future with decent jobs and wages.
I want to lead a party that brings people together, from all walks of life, all backgrounds & all classes. That's what I mean by One Nation.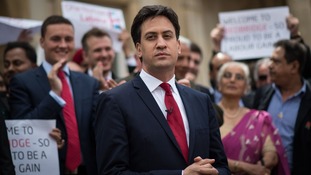 In Essex the potential damage Ukip could do to Miliband's Downing Street elections is clear. He is there listening to voter's concerns.
Read the full story
Labour leader Ed Miliband has spoken to supporters in Thurrock, where Ukip made gains from the Tories and Labour in last week's local elections, ITV News' Deputy Political Editor Chris Ship has reported.
Ed Miliband making case FOR the EU in Thurrock, Essex. Admits he'd normally be here to say Labour can win<<but didn't http://t.co/93qSxXBZXg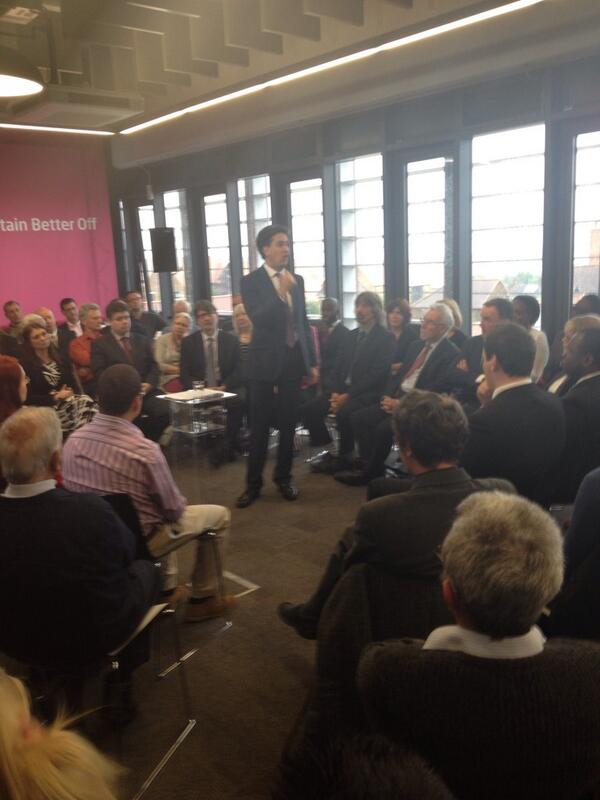 Tony Blair described Ukip's stance on immigration as "unpleasant" as he called on Labour to "fight for change" in Europe but not to leave.
Speaking to ITV News today, the former Prime Minister said that while many communities were struggling, the finger should not be pointed at immigrants, most of whom "work really hard in our country".
Load more updates
Back to top