Lloyds announces TSB flotation
A 25% stake in TSB is to be floated on the stock market next month, owner Lloyds Banking Group has announced.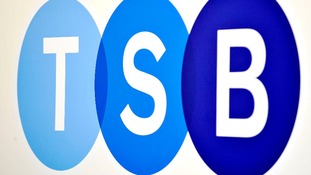 Lloyds is being forced to sell TSB, its 631 branches and its 4.5 million customers, in return for the taxpayer support.
Read the full story
TSB says it plans to grow its balance sheet by 40%-50% over the next five years.
The bank is aiming to become a larger player in the current account market, growing from 4.2% to 6% during that time.
Chief executive Paul Pester says it has already seen four to five as many people opening accounts every week since the TSB brand was re-launched last September than it had before.
Growth plans will also see TSB mortgages becoming available through brokers again from the start of next year.
Advertisement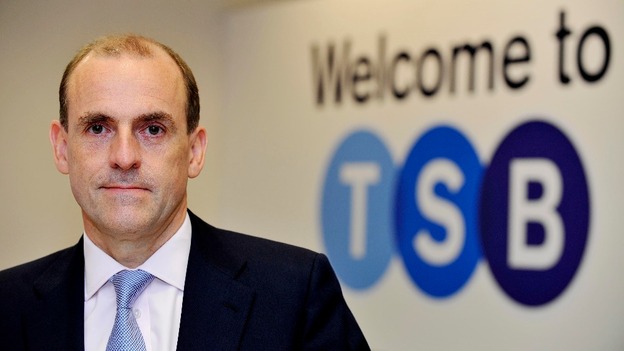 TSB chief executive Paul Pester says there is "strong appetite" from investors for the flotation of TSB, with optimism in the UK and overseas over the strength of Britain's economic recovery.
Further tranches of TSB will be floated later, with Lloyds obliged to dispose of its remaining interest in the business by the end of 2015.
Details of the pricing of next month's offer have yet to be announced but reports put the book value of TSB at about £1.5 billion.
TSB is protected against compensation claims by its parent company, the bank's chief executive Paul Pester says.
TSB boss says it has "indemnity" against any claims for misconduct (PPI etc) until it lists. Lloyds would deal with compensation.
Misconduct claims for the missale of payment protection insurance (PPI) have cost the industry billions of pounds, according to estimates from the Financial Conduct Authority.
Lloyds chief executive Antonio Horta-Osario says TSB has "a strong balance sheet" and is well protected from the issues that caused the banking crisis.
TSB has a national network of branches, a strong balance sheet and significant economic protection against legacy issues.

It is already operating on the UK high street and is proving to be a strong and effective challenger, further enhancing competition in the UK banking sector.
– Lloyds chief executive Antonio Horta-Osorio
TSB will offer less than a quarter of its available shares to ordinary members of the public, its boss has said.
ITV News Business Editor Joel Hills reports:
TSB is to list next month. 25% stake in the bank will be sold. Boss says 15 - 20% of shares will go to small (retail) investors.
Paul Pester says TSB will not pay a dividend until 2017 at earliest as all profits will be channelled into growing bank.
Advertisement
Shares in TSB will be available to members of the public via intermediaries, as well as institutional investors.
Lloyds Banking Group said the retail offering will contain an incentive allowing each retail investor to receive one free share for every 20 shares acquired up to the value of £2,000 and kept for a year after the float.
A 25% stake in TSB is to be floated on the stock market next month, owner Lloyds Banking Group has announced.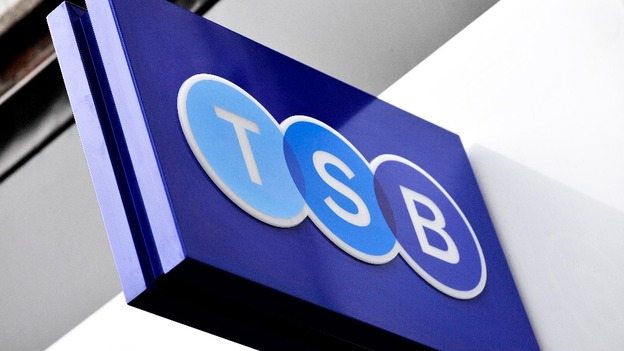 Back to top