Thirty children are being treated in hospital after two buses collided in Stanley in County Durham, including one boy who suffered serious facial injuries.
Fifty children from two local schools were travelling on the buses when the crash occurred.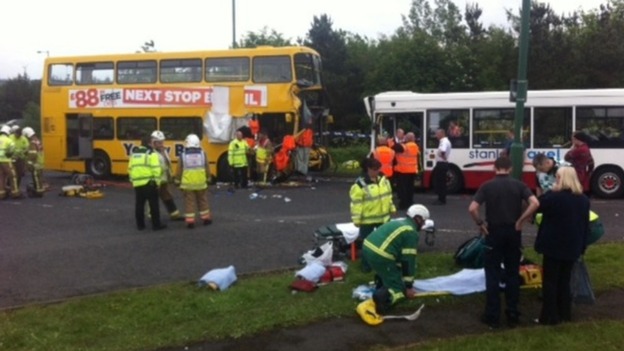 The two bus drivers were taken to different hospitals for treatment, while a 12-year-old boy was airlifted to hospital after suffering serious facial injuries.
Twenty seven other children are having treatment for minor injuries.