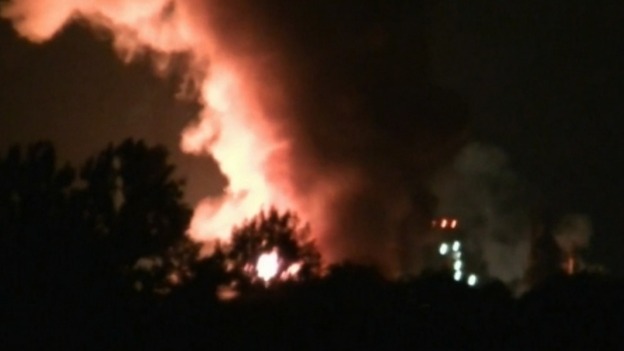 The cause of the fire and explosion that broke out at a Royal Dutch Shell chemical plant in the Netherlands late last night is still not known, according to a spokesman.
Royal Dutch Shell spokesman Thijs van Velzen said two people received minor injuries. "All the people that were present are safe," he added.
Mr Van Velzen said he did not know the cause of the fire.
Police and emergency services also said that the flames were dying down and smoke was rising straight up, but advised people near the plume to close their doors and windows.
The blaze was close to the scene of another major fire three years ago at a chemical storage facility.