Las Vegas Police have confirmed five people have died in a shooting which began earlier today in a pizza restaurant.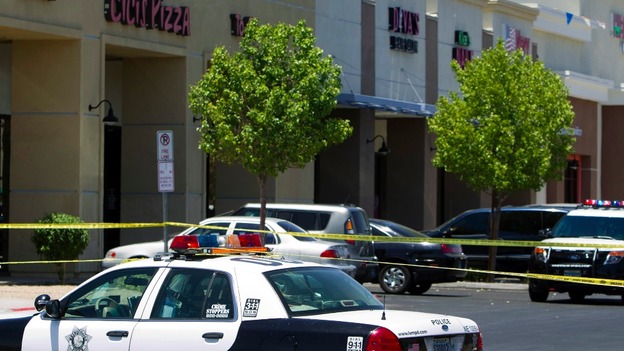 Two policeman were among the dead, a spokesman for the force confirmed.
The officers were believed to have been eating lunch when the shooters entered Cici Pizza before gunning them down, with one shouting: "This is a revolution".
The shooters then fled to scene to the local Walmart where they believed to have shot and killed one other person before turning the gun on themselves.
Read: Two police officers shot in Las Vegas pizza restaurant