Brazilian president Dilma Rousseff rejected the "false dilemma" that spending money on the World Cup meant investments in health, education and other public services would be hit.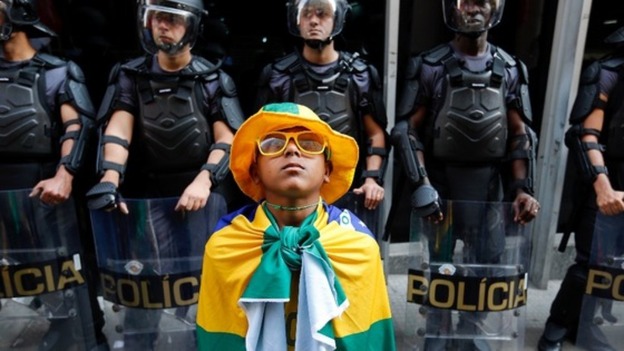 In a television address ahead of the World Cup starting tomorrow, Ms Rousseff said the country had spent 212 times as much on health and schools than it has on sport arenas.
On the decision to host football's premier competition, she said: "We did this, above all, for Brazilians".
She added that investment in stadiums, airports and other infrastructure would provide the country with long-term benefits and would not "leave in suitcases along with the tourists".