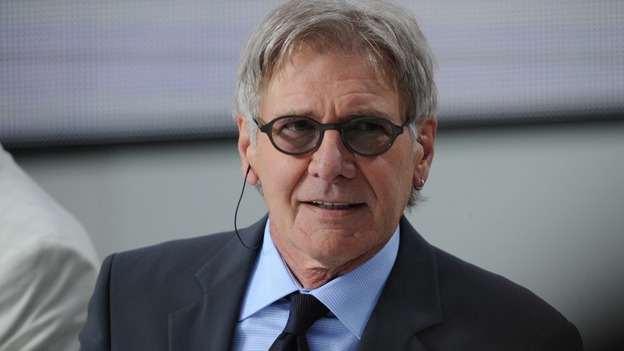 Star Wars actor Harrison Ford has broken his ankle during filiming of the new Star Wars film, according to reports.
The BBC claims that the 71-year-old sustained the injury after a garage door fell on him while on the set of Star Wars: Episode VII at Pinewood Studios in Buckinghamshire.
Ford, who plays Hans Solo, was airlifted to John Radcliffe Hospital in Oxford for treatment yesterday.
A spokesman for Thames Valley police said: "We were called just after 5pm to reports of a 71-year-old man being injured in an incident believed to involve a garage door."
Disney, which now owns the Star Wars franchise, says filming will continue while Ford recuperates.