Cardiff mosque: We were not involved in radicalisation
Leaders of a Cardiff mosque, attended by three young men who are now fighting in Syria, say they had nothing to do with their radicalisation.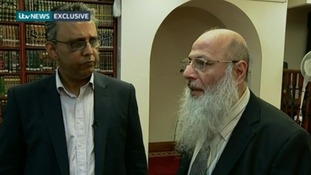 Leaders of a Cardiff mosque, attended by 3 young men who are now fighting in Syria, say they had nothing to do with their radicalisation.
Read the full story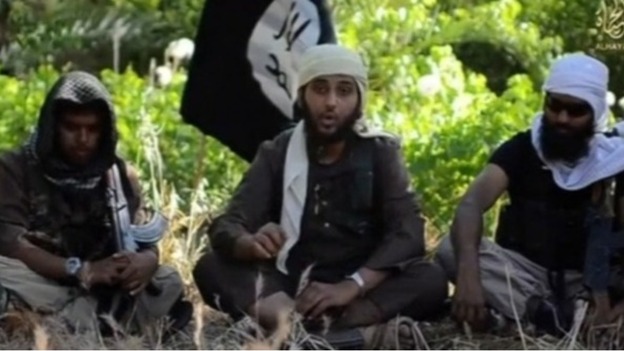 A mosque attended by two British jihadis fighting with Islamist rebels in Syria has denied teaching extremist ideologies.
According to Sky News, the Al-Manar Centre in Cardiff has confirmed that two men who appeared alongside a third Briton in an Islamic State in Iraq and Greater Syria (Isis) propaganda video had visited the mosque.
Nasser Muthana and Reyaad Khan, both from the Welsh city, featured prominently in the video by Isis, which urged Muslims in the West to join their fight.
However, the mosque denied it encouraged members to take up arms to join extremists abroad.
In a statement reported by the broadcaster, the Al-Manar Centre said: "It is worth mentioning that ACT's stance is well known, that we are opposed to going to Syria or any other country, to participate in an armed struggle and have always made this clear."
Advertisement
The Home Secretary has told ITV News that young women have left Britain to fight for the extremists group ISIS in Syria and Iraq.
Read the full story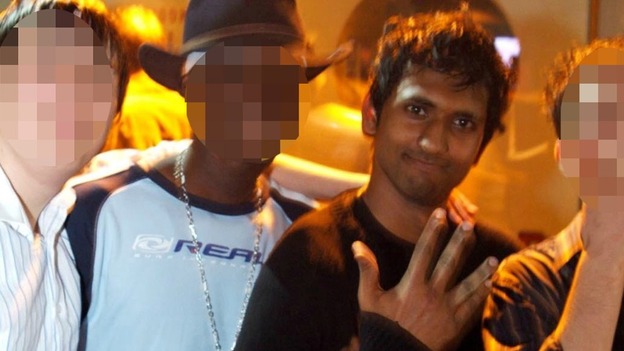 A new photograph has emerged of Abdul Raqib Amin, a British man who appeared in an Isis militant recruitment video, before he was 'radicalised' by Islamist extremists.
Taken on a night out with friends in Aberdeen a few years ago when he was in his early twenties, clean-shaven smiling and posing jokily with friends, he is just another young man on a night out in town.
A former schoolmate, Naz Hussain, 28, said of Amin's appearance in the Islamist militant video: "He was really popular, everyone knew him. All his old classmates, they just can't believe it."
The Prime Minister's spokeswoman said 15,000 items of "jihadist propaganda" have been removed from the internet.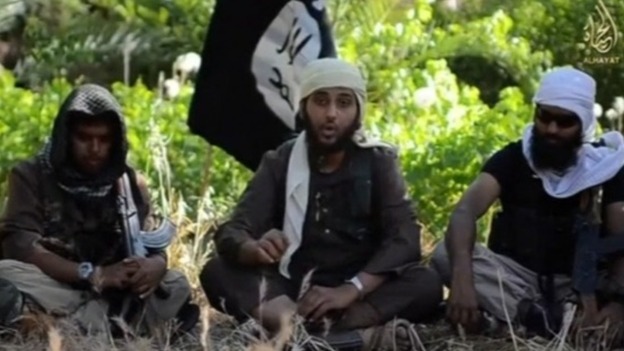 YouTube said last night it would take down any full-length versions of a film of British jihadists calling on young Muslims to fight in Syria and Iraq.
The Government has removed 15,000 pieces of extremist material from the web since December, about 180 per day, the spokesperson said.
More: British jihadis make 'call to arms' to Muslims in the West
One of the British jihadis filmed in an Isis propaganda video was filmed as a teenager saying he wanted to "get rid of the evil of the world" in a film in 2011, the Mirror reports.
Watch: British Jihadis make 'call to arms' to Muslims in the West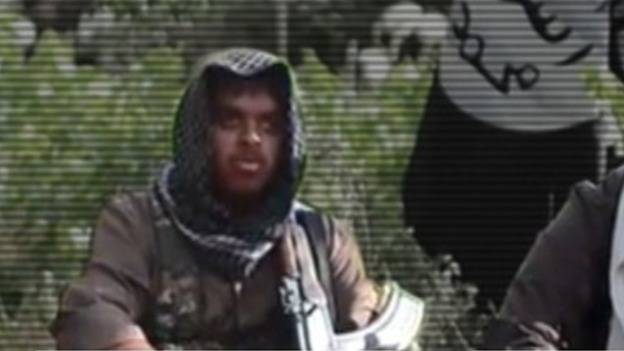 Reyaad Khan, 20, from Cardiff appears in a 23 minute film about problems UK teens face and how to overcome them. He said:
"You just got to get rid of the evil... if everyone can just choose the good the evil will go away.
"If you're around people drug dealing every day its hard not to get tied into that."
Read: UK Jihadi's father: I wish I could ask him to come back
Advertisement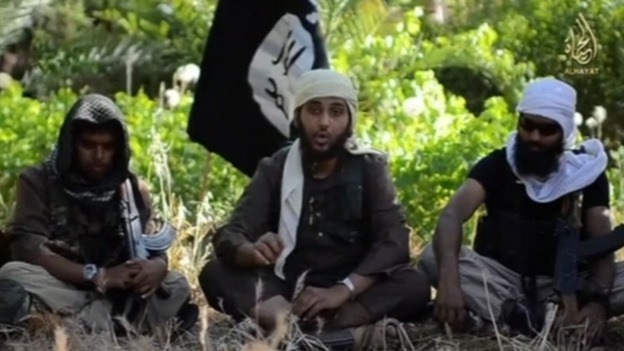 Aberdeen is "in shock" after a former resident was identified as one of three British men pictured representing Islamist militants Isis in a propaganda video.
A leading member of Aberdeen's Muslim community, who did not want to be identified, has said the man - named 'Raqib' - was not someone who "stood out in any particular way".
"Obviously the community is in shock, the Muslim community in Aberdeen is mainly made up of oil and gas professionals and students so it's quite small," he said.
"From what I know the guy moved from Bangladesh and lived here for maybe seven or eight years then moved away about two years ago.
"From what I gather he must have got his network when he moved away because that environment doesn't exist in Aberdeen."
Maqbool Chaudry, who knew Raqib from a mosque in Aberdeen, said he believed he was "led astray" when he moved away from the Scottish city.
"I feel really sad and sorry for him," Mr Chaudry told ITV News.
"I think it's a waste of a young life, especially when you know somebody that well, it's really shocking because will he ever get back in the community, the society? I don't think so.
"I think he got mixed in with the wrong crowd when he was down south. They led him astray."
A former friend of the 20-year-old Aberdeen man seen in an Isis propaganda video has told ITV News that the Muslim community in the Scottish town is "devastated" by the revelation.
"We are a close-knit community and the Imam always preaches against this. He always tells - especially the youngsters - to keep away from things like that [becoming involved in extremism]."
Maqbool Chaudry said he had known Raqib for a few years and thought he was "a good kid" before he "moved away about a year-and-a-half ago down south."
"I've been in Aberdeen for over 20 years and I've never ever come across anything like this before," he said.
"That's why the whole community is absolutely devastated and shocked."
Load more updates
Back to top