The judge who sentenced a couple convicted of murdering the wife's parents before burying the bodies in their garden and stealing £245,000 of their money to at least 25 years in jail has condemned their crimes as "shocking".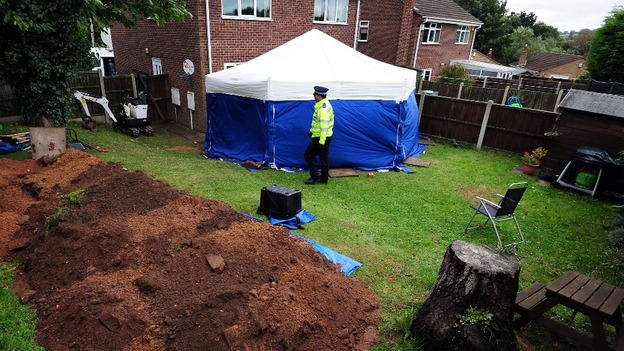 Mrs Justice Thirlwall told Susan Edwards, who sat staring intently from the dock wearing a patterned grey cardigan and glasses, that she was "an accomplished liar and a fantasist".
Mrs Justice Thirlwall added that she was satisfied it was Christopher Edwards "who held the gun" and who shot the pensioners in the back bedroom of their semi-detached home, and not as the couple claimed, Susan Edwards.
"I sentence you on the basis that each of you intended that both Mr and Mrs Wycherley should be shot dead."
She added their sentences had to reflect the serious nature of the double killing, telling them they had planned to shoot their two victims - one of whom was in his 80s - for financial gain.
More: 'Garden bodies' killers foiled by 100th birthday request