A plane which crashed in Poland had been operated by a private parachuting school, took off from the Rudniki airfield just outside Czestochowa, a fire spokesman said.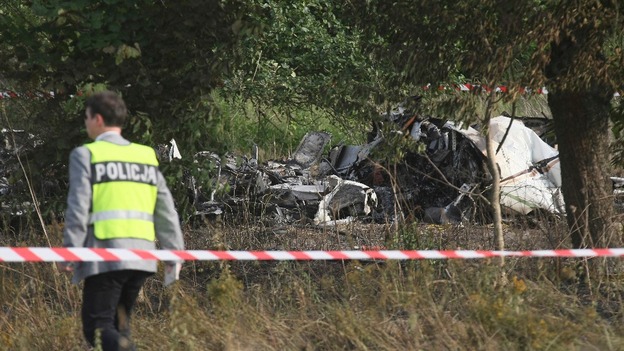 "From what we know 11 people were killed," said Justyna Sochacka, spokeswoman for the Air Rescue said
"There were 12 people onboard the plane."
A spokesman for the headquarters of fire services, Pawel Fratczak, said the crashed plane was a Piper PA-31 Navajo.
"The plane caught fire after it hit the ground," Fratczak said. The Piper PA-31 Navajo plane is produced by US firm Piper Aircraft.