Somali militants al Shabaab - the Islamist group behind the Westgate shopping mall in Nairobi - has claimed responsibility for Saturday night's raids on the Kenyan coast that have left at least 29 people dead.
The group said that it had broken into the police station at Gamba and freed suspects from the cells.
Their claim was supported by a Kenyan police source who said the group freed Muslim detainees, including some linked to the Mpeketoni two weeks ago that killed 65 people.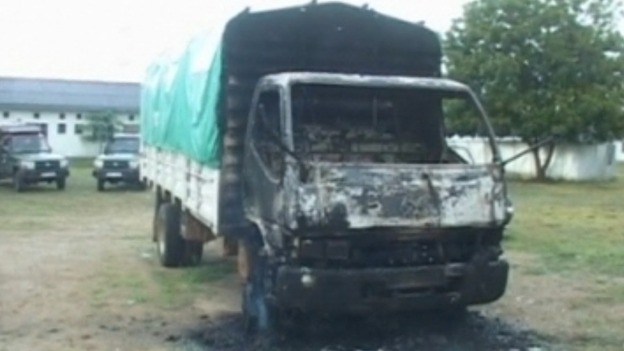 "There were two attacks in Lamu and Tana River last night. In Lamu we have nine people dead and in Tana River we have 20. The number could rise," ministry spokesman Mwenda Njoka said.
"They went around shooting at people and villages indiscriminately," Abdallah Shahasi, the area chief said.